The Italian leg of the world tour Casio G-shock World Tour started in 2009 to promote the G-shock line of indestructible watches all over the globe, was carried out by an exceptional team composed of DPR Eventi, Slvia Ranzi, We Are Social and Boondox Lab that, by combining specialties peculiar to each player, creates a unique project in the Italian and Milanese scene.
An event in grand style to celebrate the G-Shock brand with the launch of the new GX-56 model as well as two limited editions signed by artists DutyGorn and Mr. Wany, chosen from among the best-known names in the Italian contemporary art scene. The Meravigli Gallery in the heart of Milan was the designated venue to host the event. Music, art, fashion and sports: the four reference worlds of the G-Shock brand were masterfully declined in a series of activities. A live painting session engaged spectators during the first part of the evening. An exhibition of G-shock watches captivated all because of the creative thread that highlighted the evolution from the first model in 1983 to the latest in the series. Casio G-shock World Tour was communicated through social media by We Are Social. The event's blog (shocktheblog.co.uk) and Facebook Page (fb.com/shocktheworldmilano) featured content about the evening's guests, interviews with the protagonists and details about the program. Live coverage was provided during the event on shocktheblog.co.uk, with video and photo taking, live blogging and live streaming of highlights. In addition, some of the most prominent fashion and lifestyle bloggers in our country were involved.
An event that united more than 50 journalists from all fields and VIP guests from different backgrounds under one roof thanks to focused public relations and press office work. So here in the same privé are athletes Roberto Donati, Daniel Fontana, Simone Raineri and Alessandro Bressan, fashion designers Frankie Morello, Domenico Dolce and top model Bianca Balti, as well as the band Air Way, artists Ozmo, Bros, Purple Rabbit and the participation of Mr. Ibe, the creator of G-shock who entertained guests by telling the story of the indestructible watch.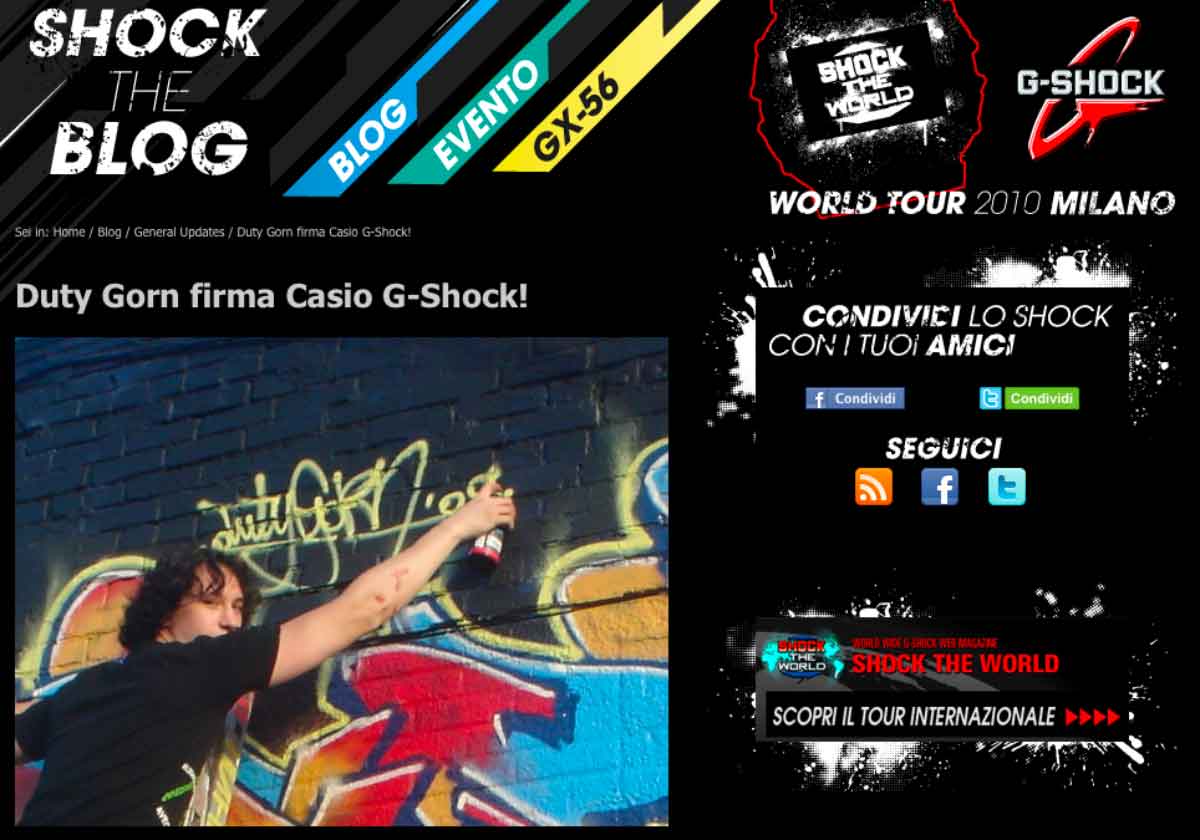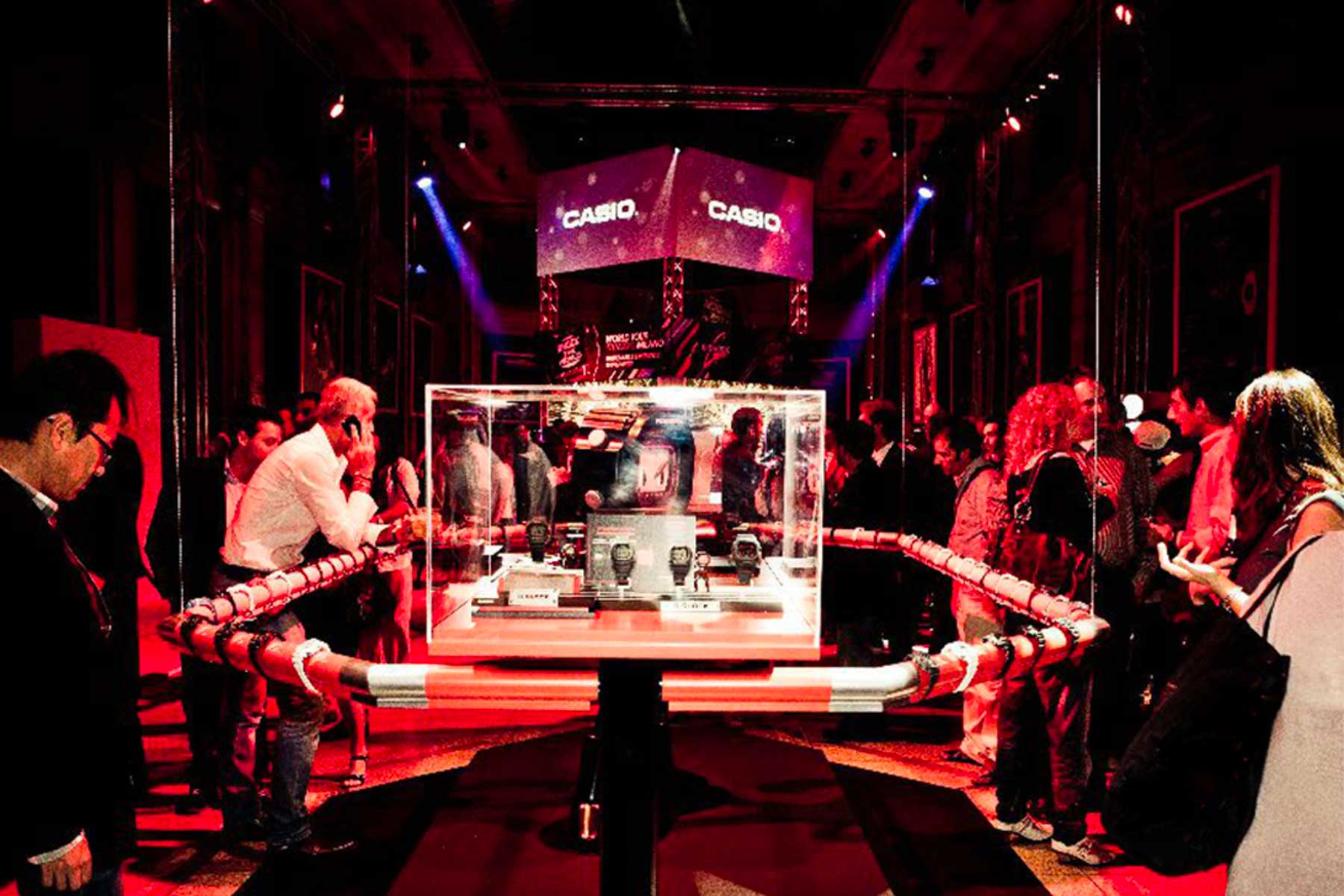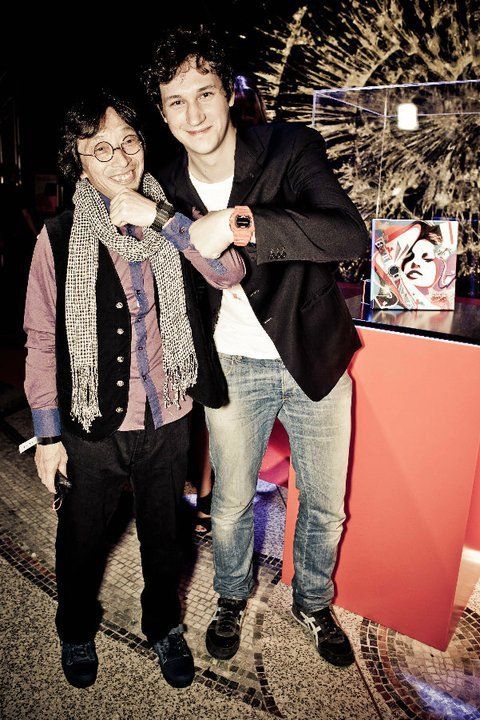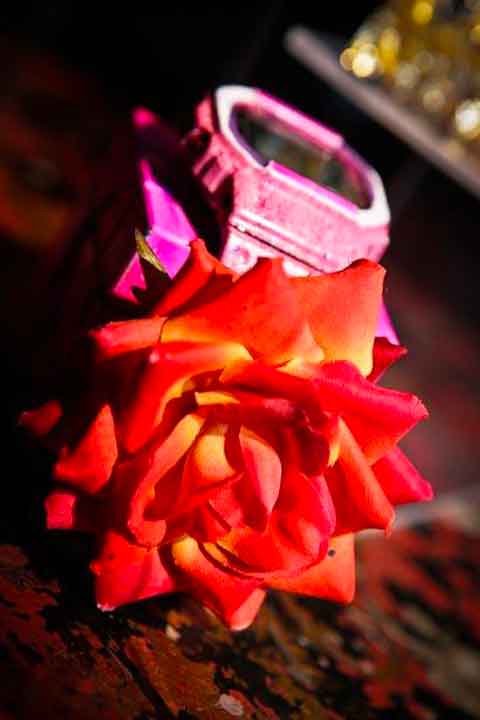 CASIO rubik's cube By DutyGorn
DutyGorn combined a Rubik's cube with a Casio G-shock watch, thus inventing the "Casio Cube." He has revisited the watch as if it were a small collector's item, and for a moment he abandons the canvas to create his own personal and innovative design in each piece. He himself revisits, sculpts and preserves what could be a simple object, a work of art.