Le opere della serie Polyptych rivelano immediatamente una profonda capacità comunicativa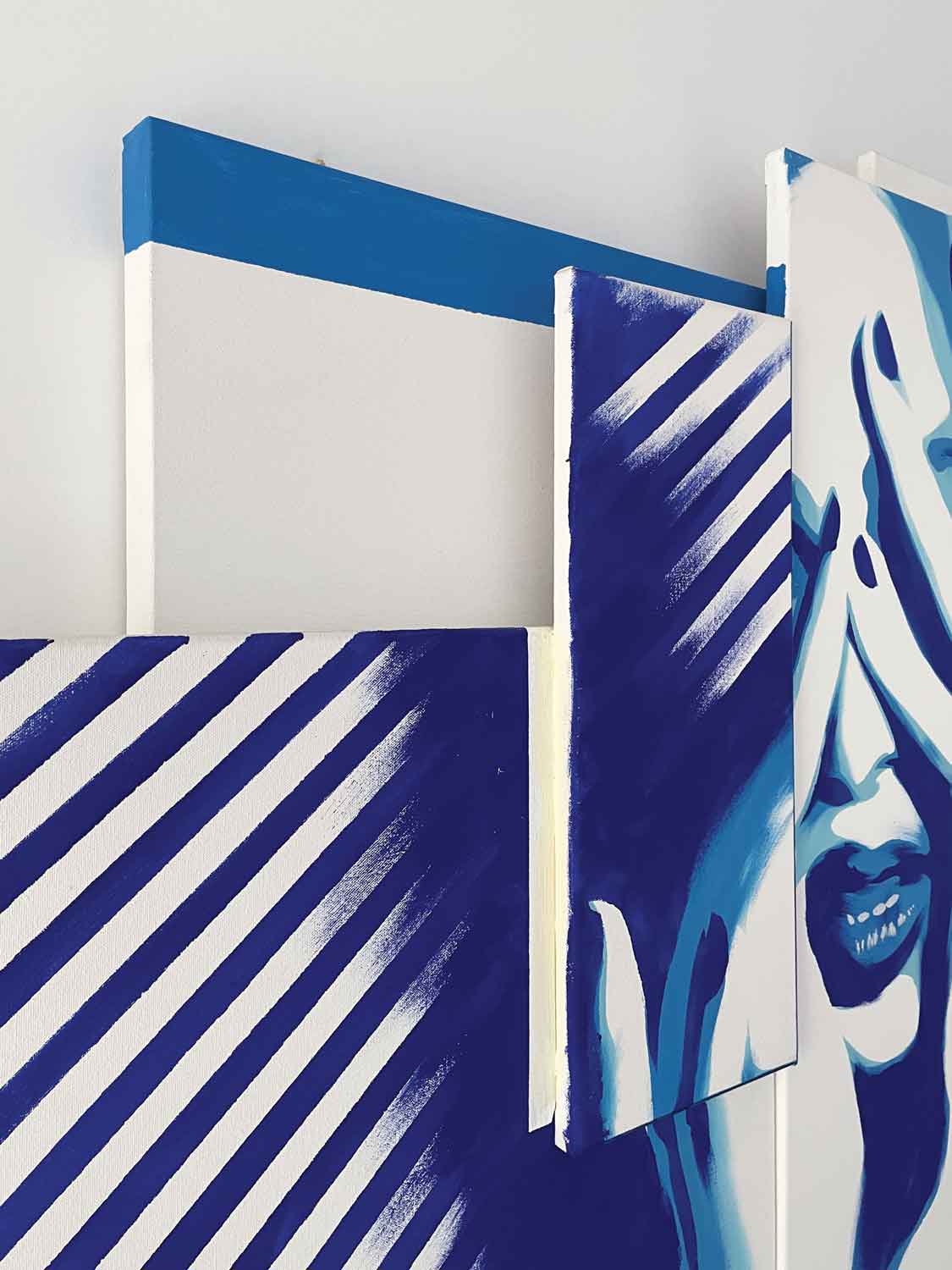 Sono immagini che attraggono per tecnica, colore, composizione, suscitando nello spettatore una curiosità che inducono immediatamente il desiderio di cosa scoprire c'è oltre i rappresentati. L'artista ci invita a considerare la nostra riflessione e contemporaneamente ci incoraggia a esplorare il nostro mondo interiore. Attraverso questo processo possiamo iniziare a comprendere più profondamente noi stessi e, in ultima analisi, raggiungere l'autorealizzazione.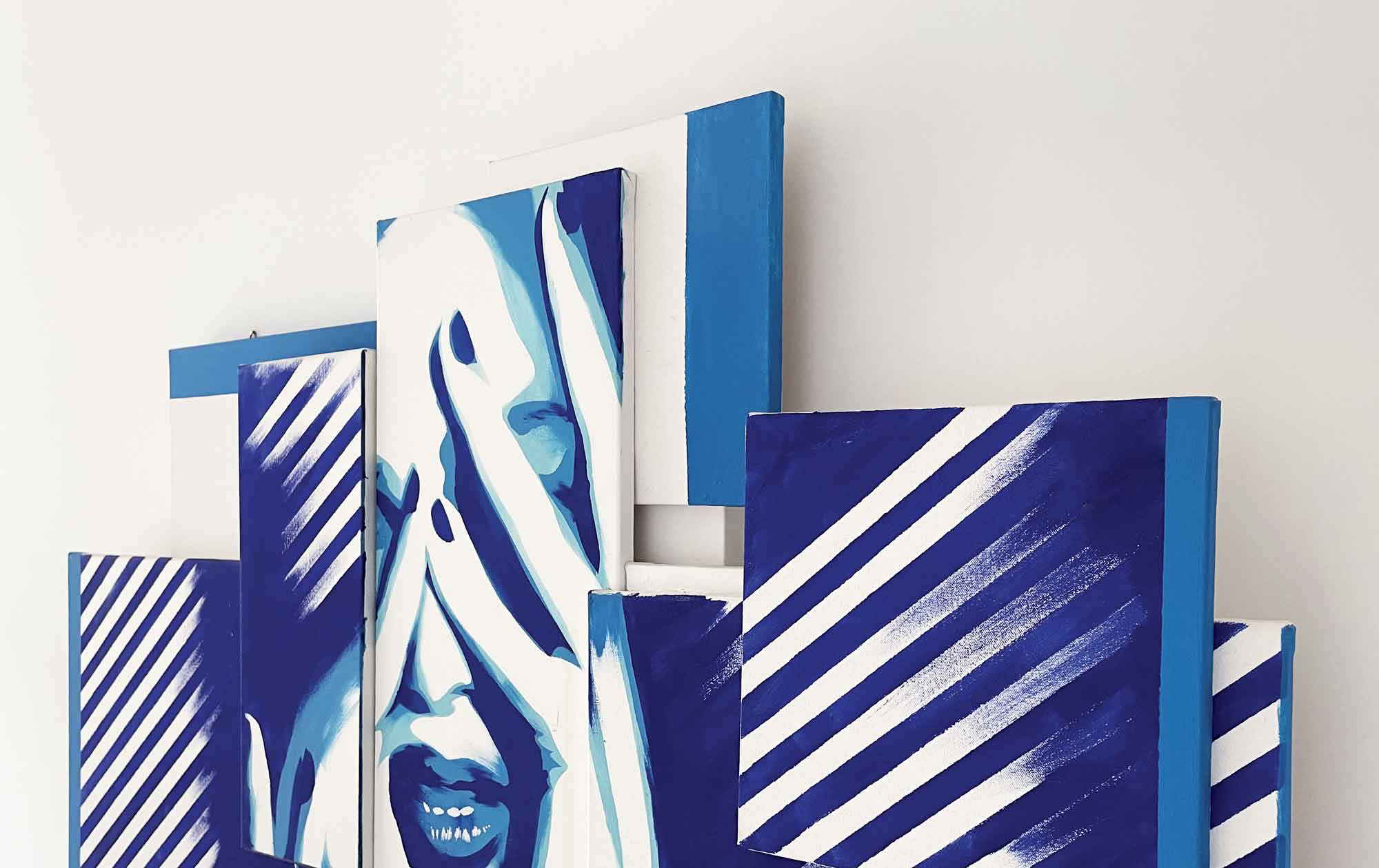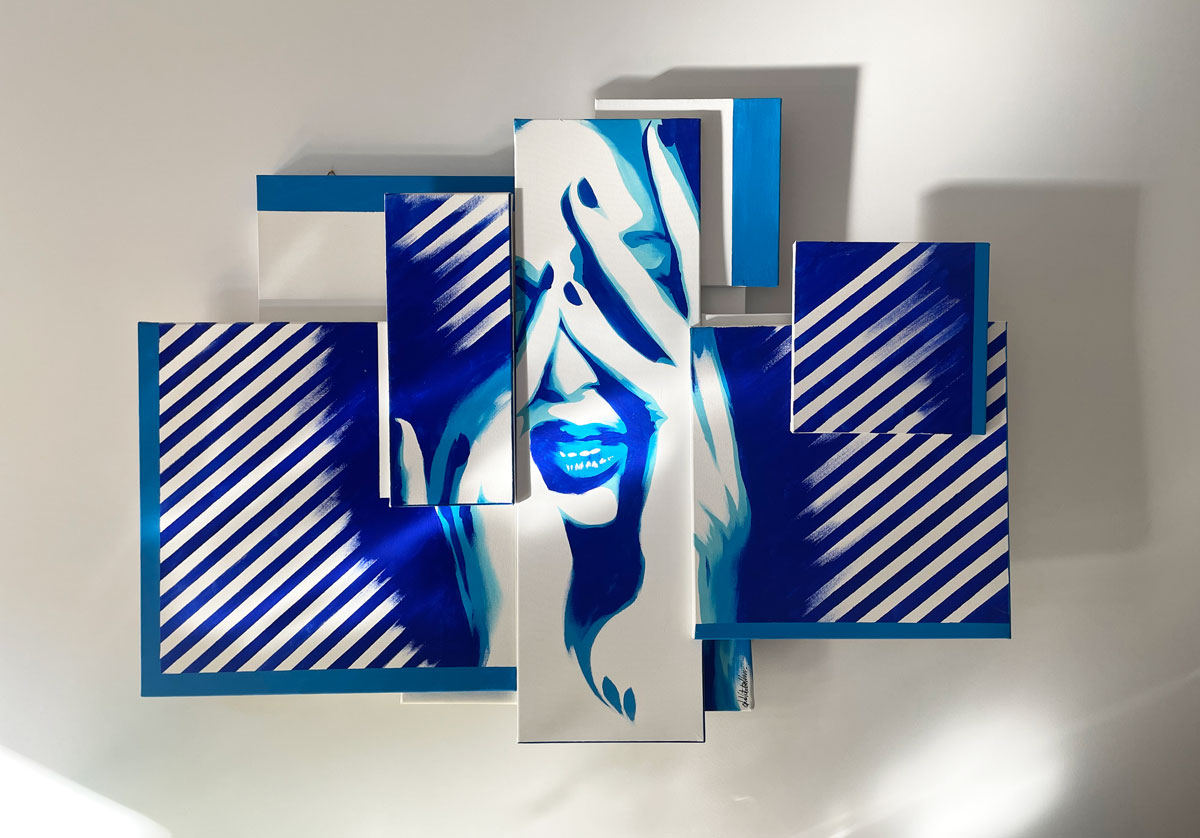 Blue and sky
acrylic and markers on different layers of canvas 130×95 cm
2013
Se ti è piaciuto l'artwork, condividilo!