The work marks a change, an evolution that starts from the dream, the Statue of Liberty and the artist's trip to America. The canvas finds the time, you open a history punctuated by visual materials such as wood and forex as the clock hands mark the time, time travel begins with a painting stolen from the past, the American symbol at the center, marks permanently evolving: the third face, the result of a cut of a triptych, thus creating a deja-vu, a familiarity with the future returns to the past, a game of time on the canvas that disrupts the space-time continuum.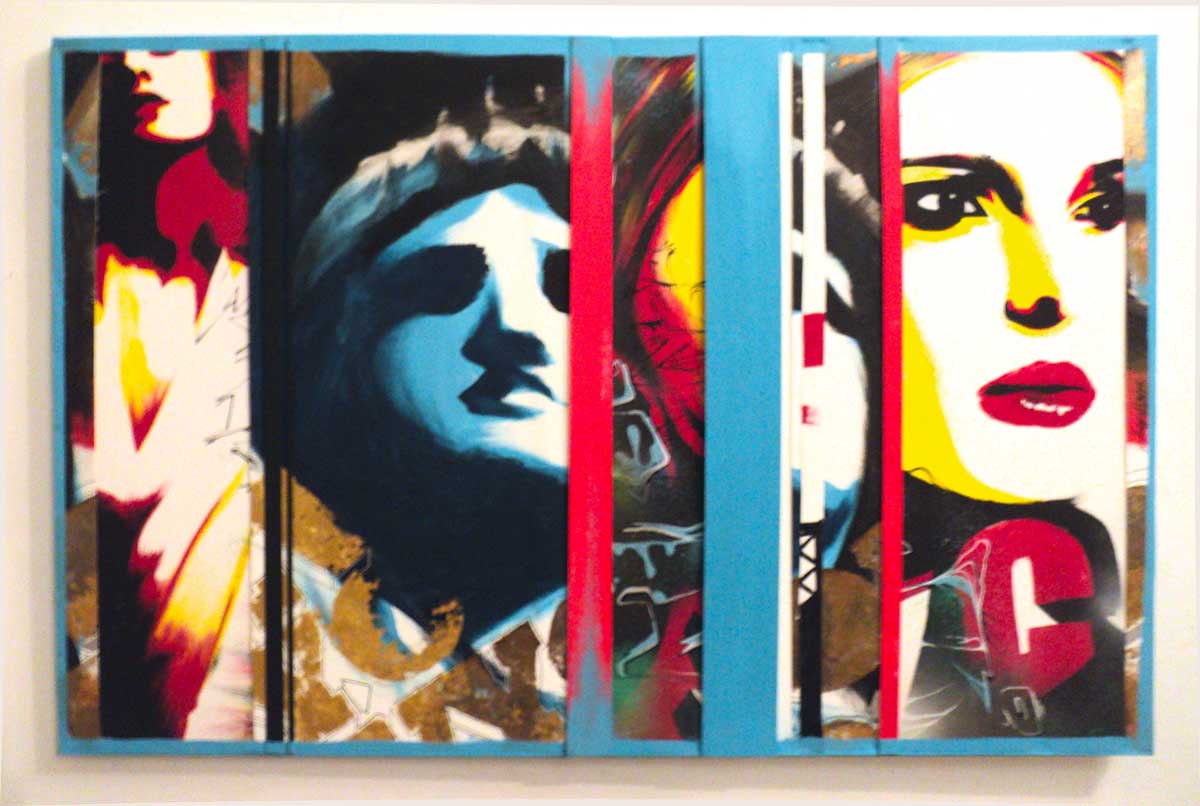 The Future is back acrylic and markers on different layers of canvas and wood 150×100 cm  – 2011
Se ti è piaciuto l'artwork, condividilo!