This piece portrays, through a mirrorlike view of three parts that form, together, the human being in its wholeness.
The mirror shows a glimpse of a man's silhouette from behind, giving the onlooker a feeling of mystery as to who or what lies behind him. In the midsection, the man is portrayed from the side, as if he is looking within himself to discover something more, allowing himself space to contemplate his existence. Finally, on the leftmost part, the man is represented staring into the future, ready to face the mysteries of life.
The colors chosen further add to the idea of movement and introspection. This work's background consists of light blue tones, to convey a sense of stability, while its more active parts are outlined by yellow and red lines of light, along with a few minimalist yet defining hints of red, as if to emphasize the emotions that this mirror can trigger.
The combination of the work's three different weights, colors, and points of view portrays Man as a fluid being that evolves, crosses the vision of an introspective present, and looks forward to a possible future.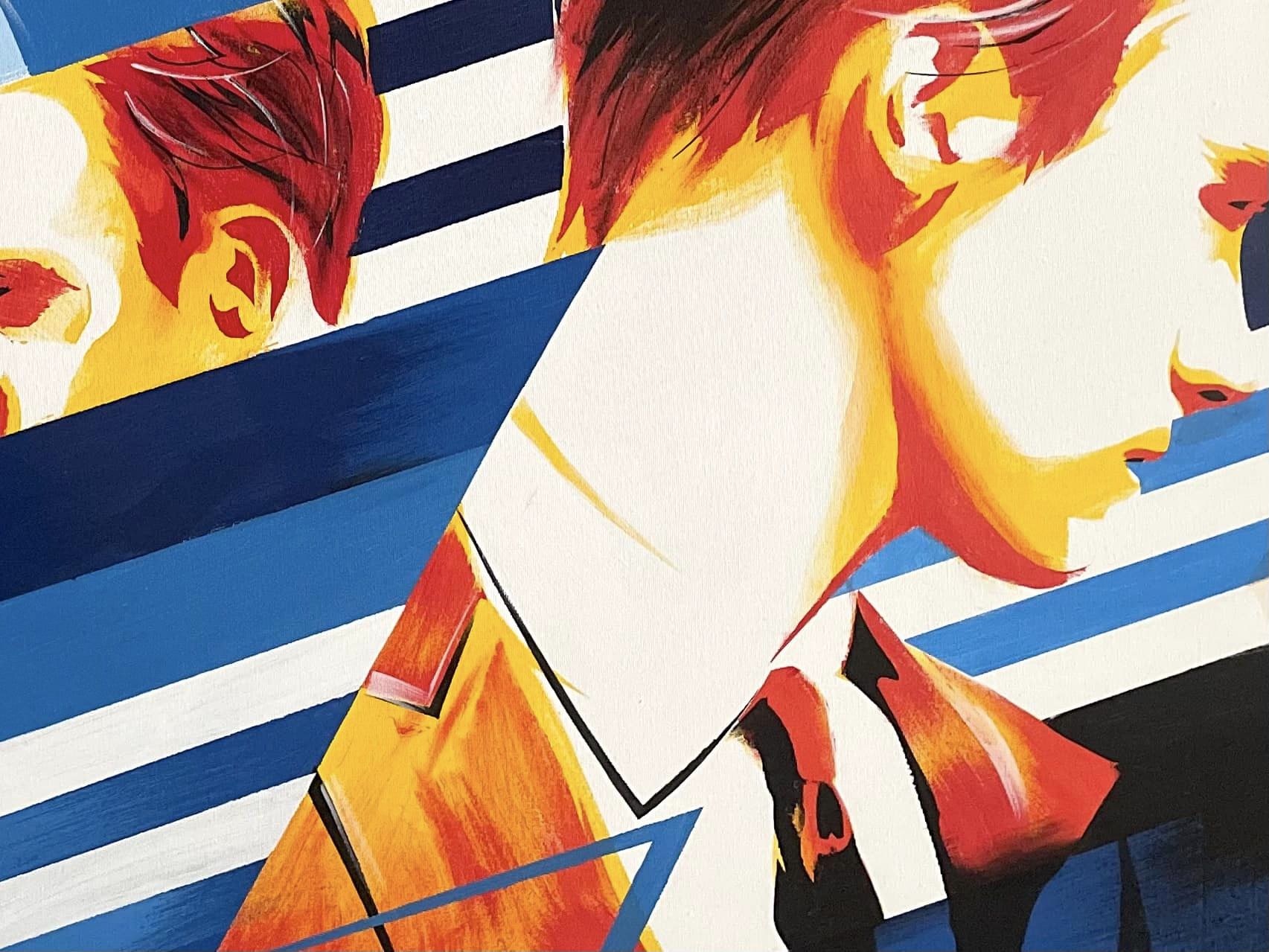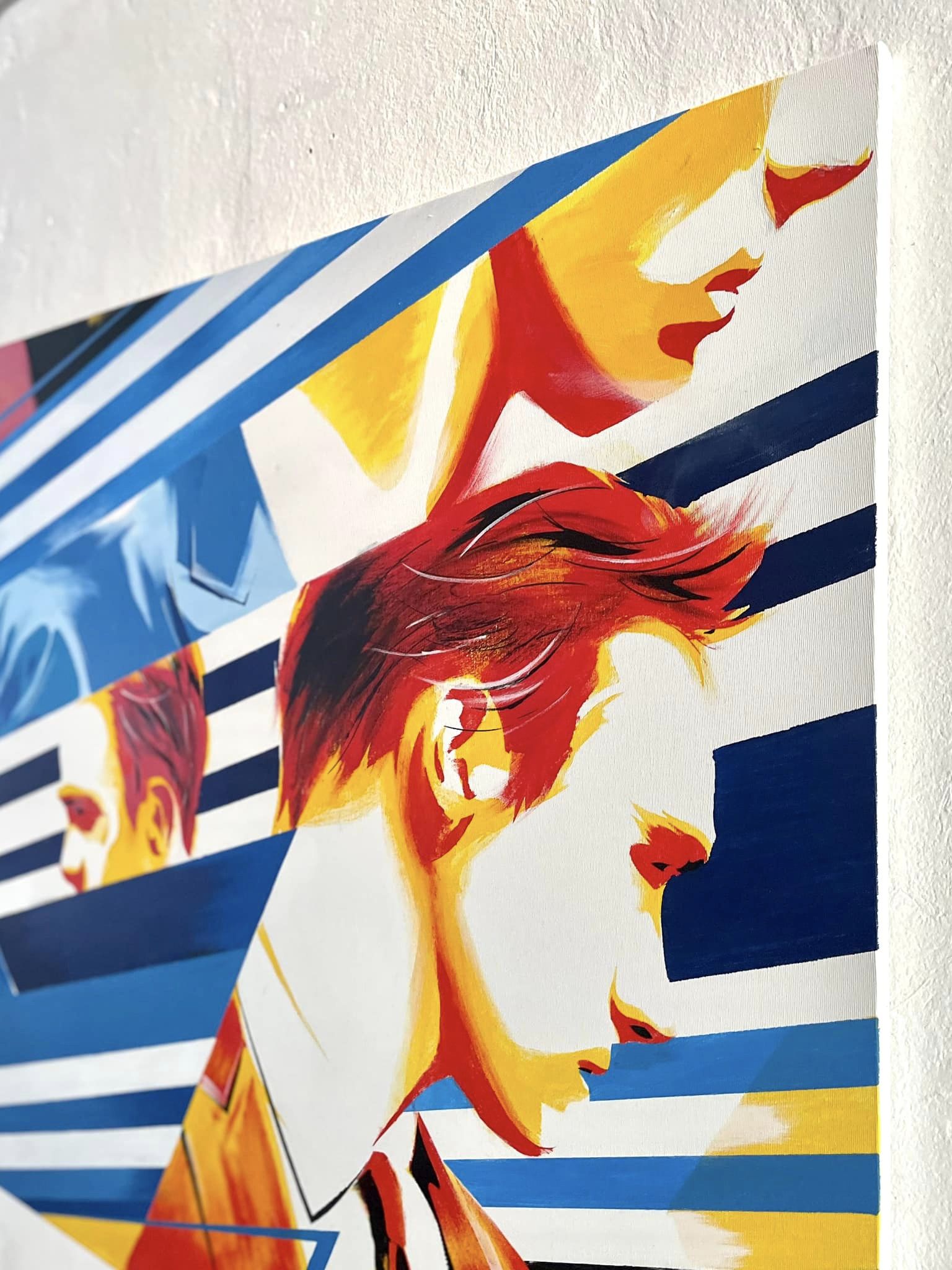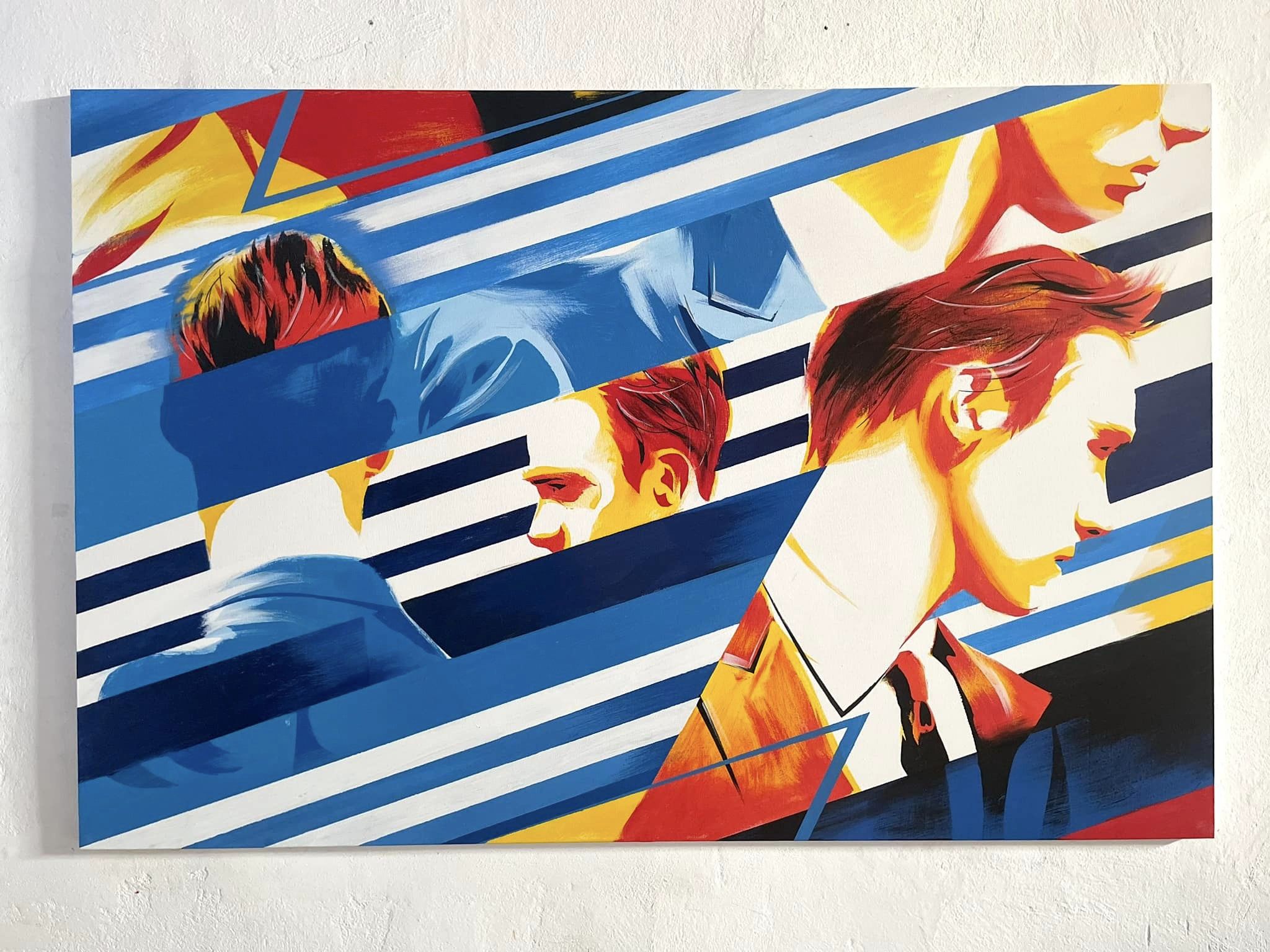 Everyday mirror acrylic on canvas 150×100 cm – 2023
If you liked the artwork, please share it!