POLYPTYCH.
Icons between tradition and contemporaneity.
Creation, decomposition, rebirth.
The works in the Polyptych series immediately reveal a profound communicative capacity; they are images that attract in technique, color, and composition, arousing in the viewer a curiosity that immediately induces a desire to discover what lies beyond the faces depicted.
The power of gazes, the joining and splitting of multiple figures, the succession and interweaving of planes and new points of view transform Duty Gorn's works into large palimpsests to be discovered detail by detail through a unique and highly recognizable style. Beginning with the medieval tradition of Giottesque polyptychs and altarpieces to the art of graffiti, the Artist develops a process in which his own experience and creative instincts find fulfillment in works of art endowed with their own form and values in a perfect blend of tradition and contemporaneity.
After painting the canvas, the Artist breaks it down and then assembles it in unprecedented combinations in a quest to achieve aesthetic and formal perfection. A procedure of "acrylic geology" that acting layer by layer leads to the birth of a new work, proposed under unusual and infinite variations: details of faces brought together and arranged on candid backdrops that, like icons dominating altars, are elevated from the ground to be admired and scrutinized.
Like the tiles of a mosaic, the wefts of a fabric, the pages of a book, each canvas encloses a detail that tells something, in the detail it represents or as a whole, telling a story or granting the one who enjoys it the possibility of creating his own on a journey between past and present. A call not to stop on a single thought or action, with an invitation to go further, experiment, dare toward new experiences.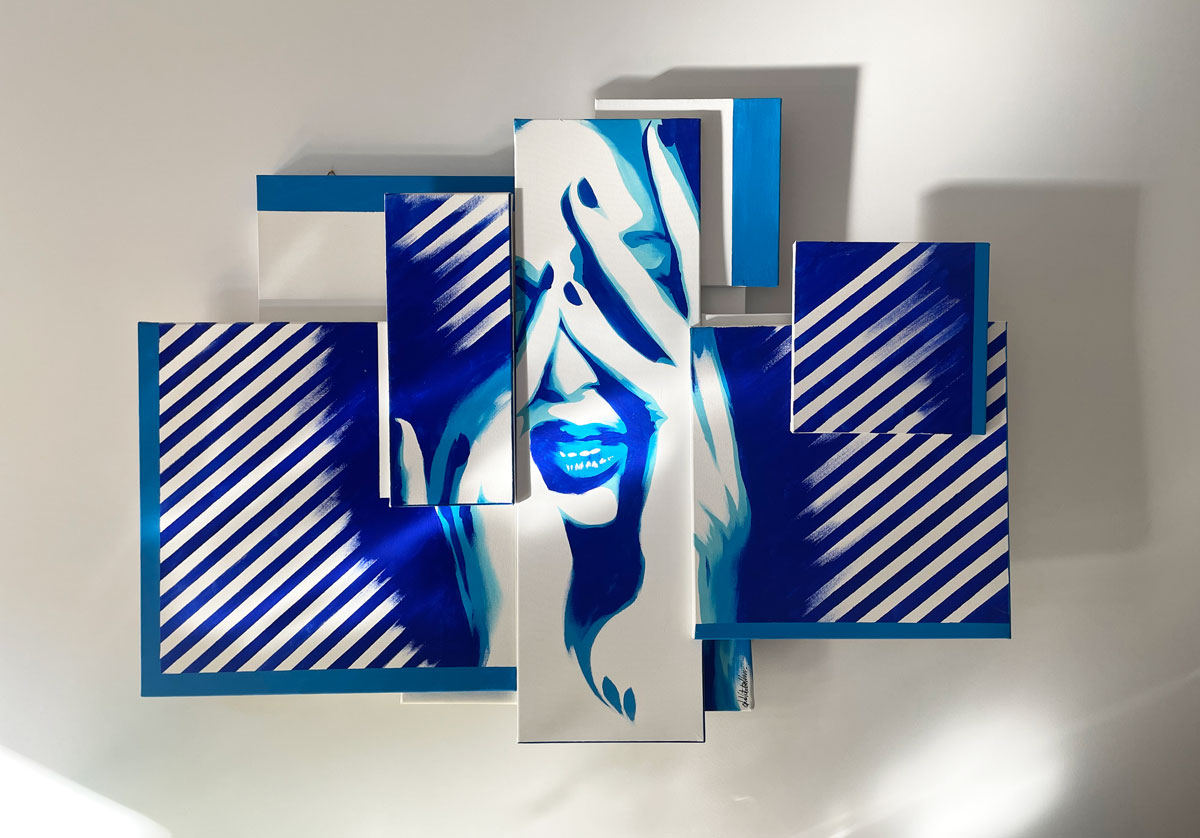 Blue and sky
acrylic and markers on different layers of canvas 130×95 cm
2013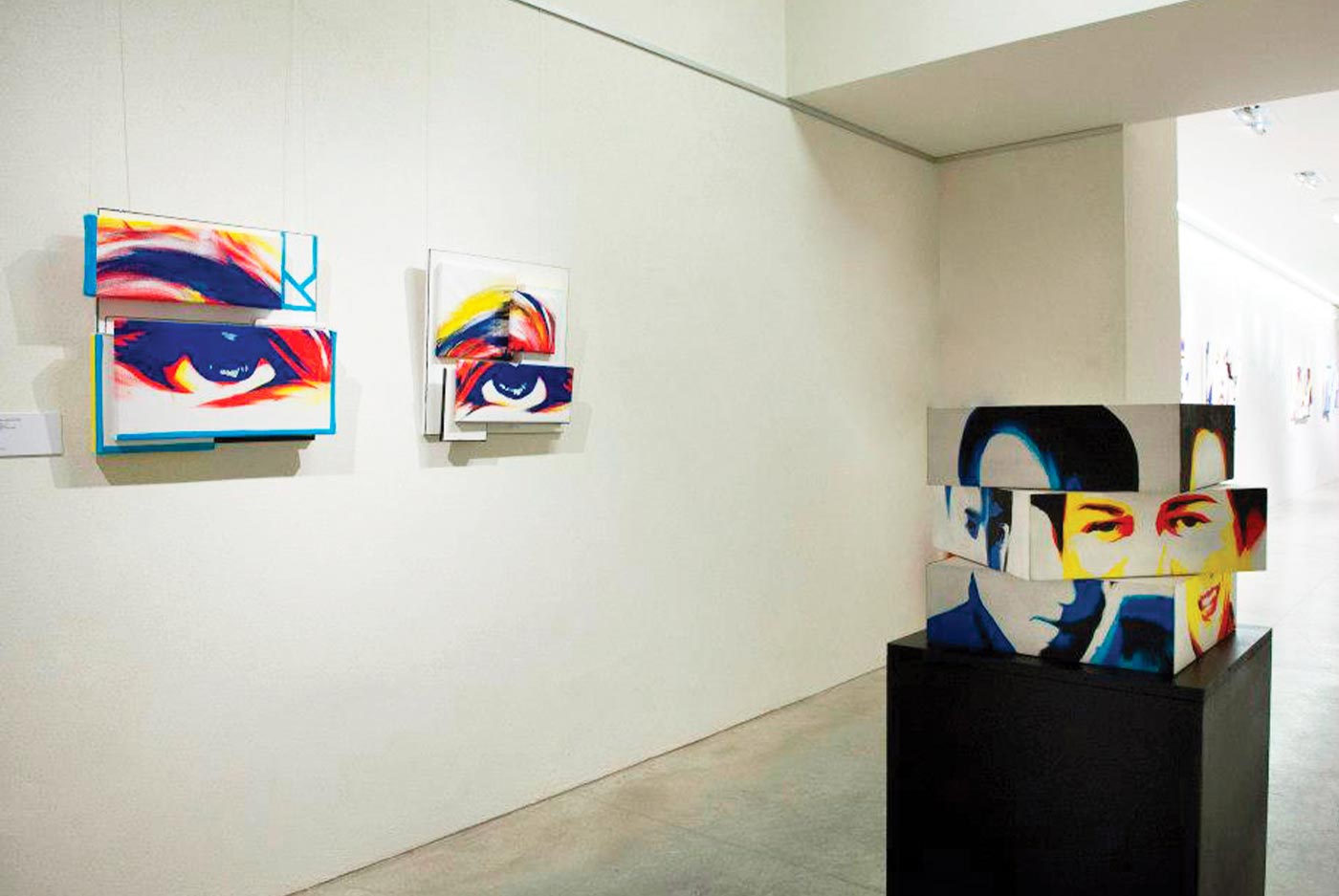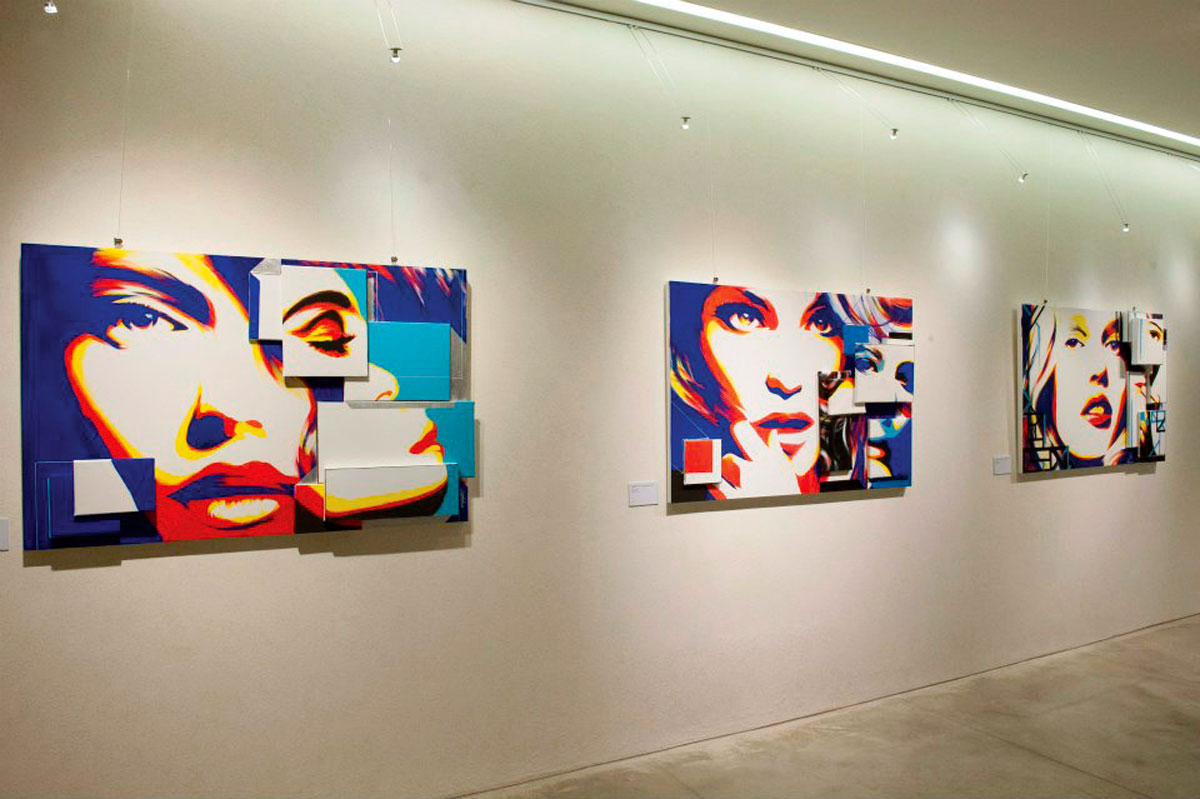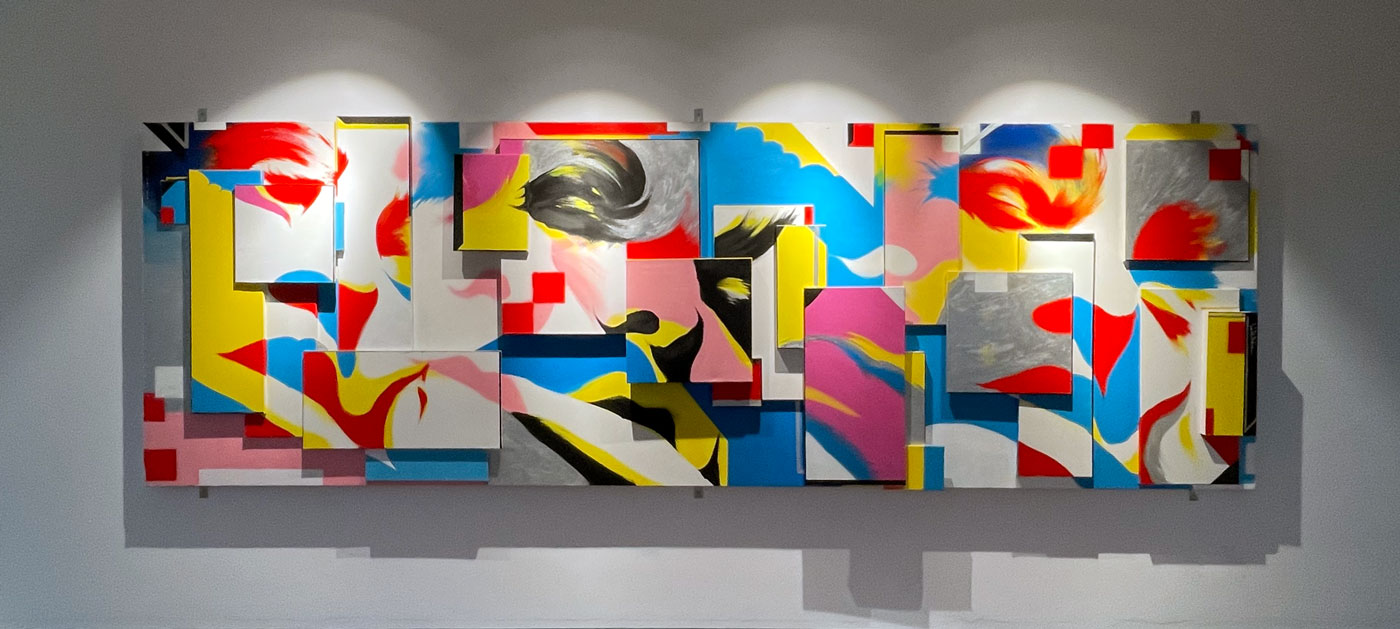 Abstraction
acrylic, tempera and markers on different layers of canvas and wood 450×155 cm
2014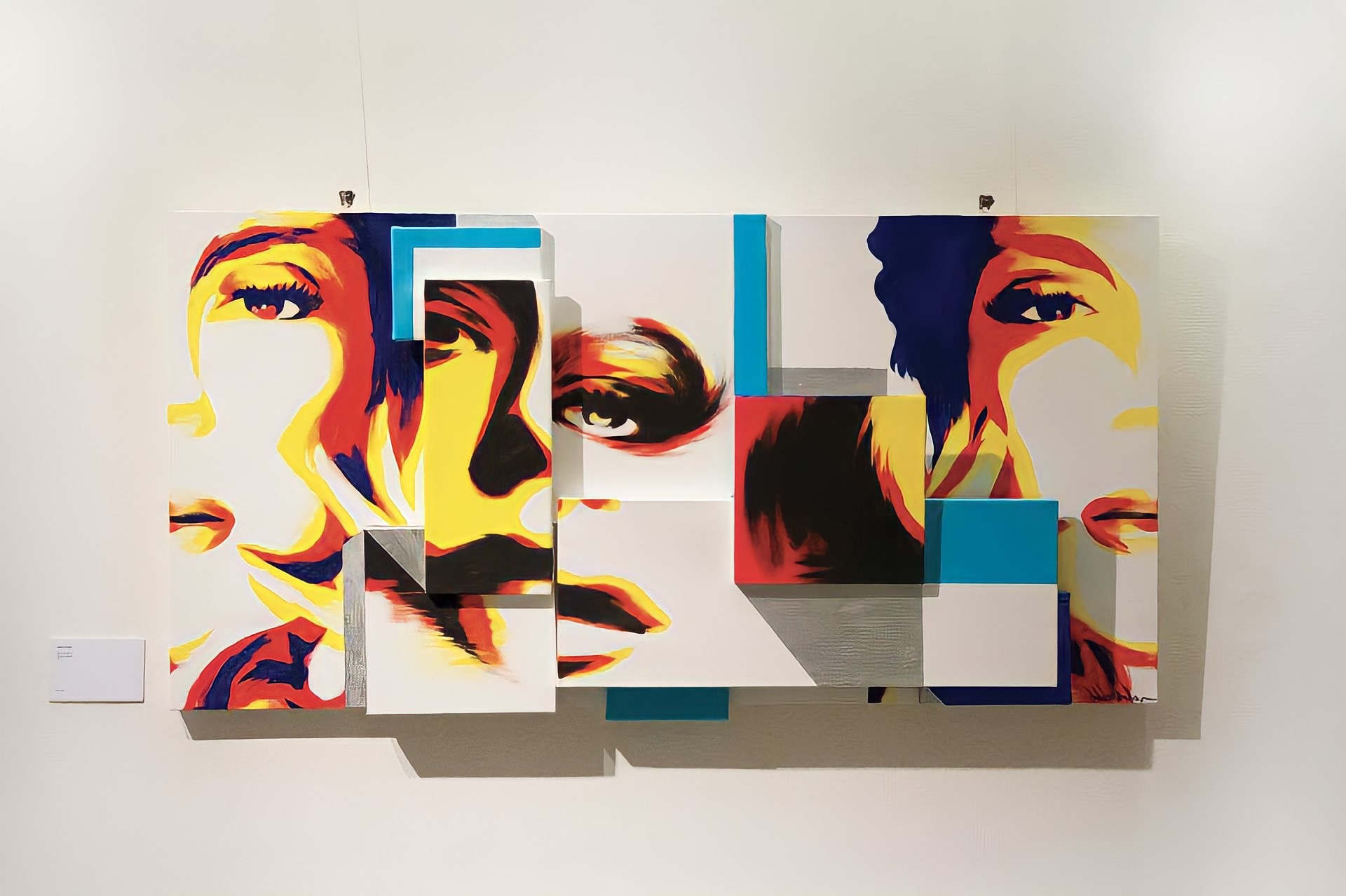 Broken thoughts
acrylic and tempera on different layers of canvas 160×80 cm
2013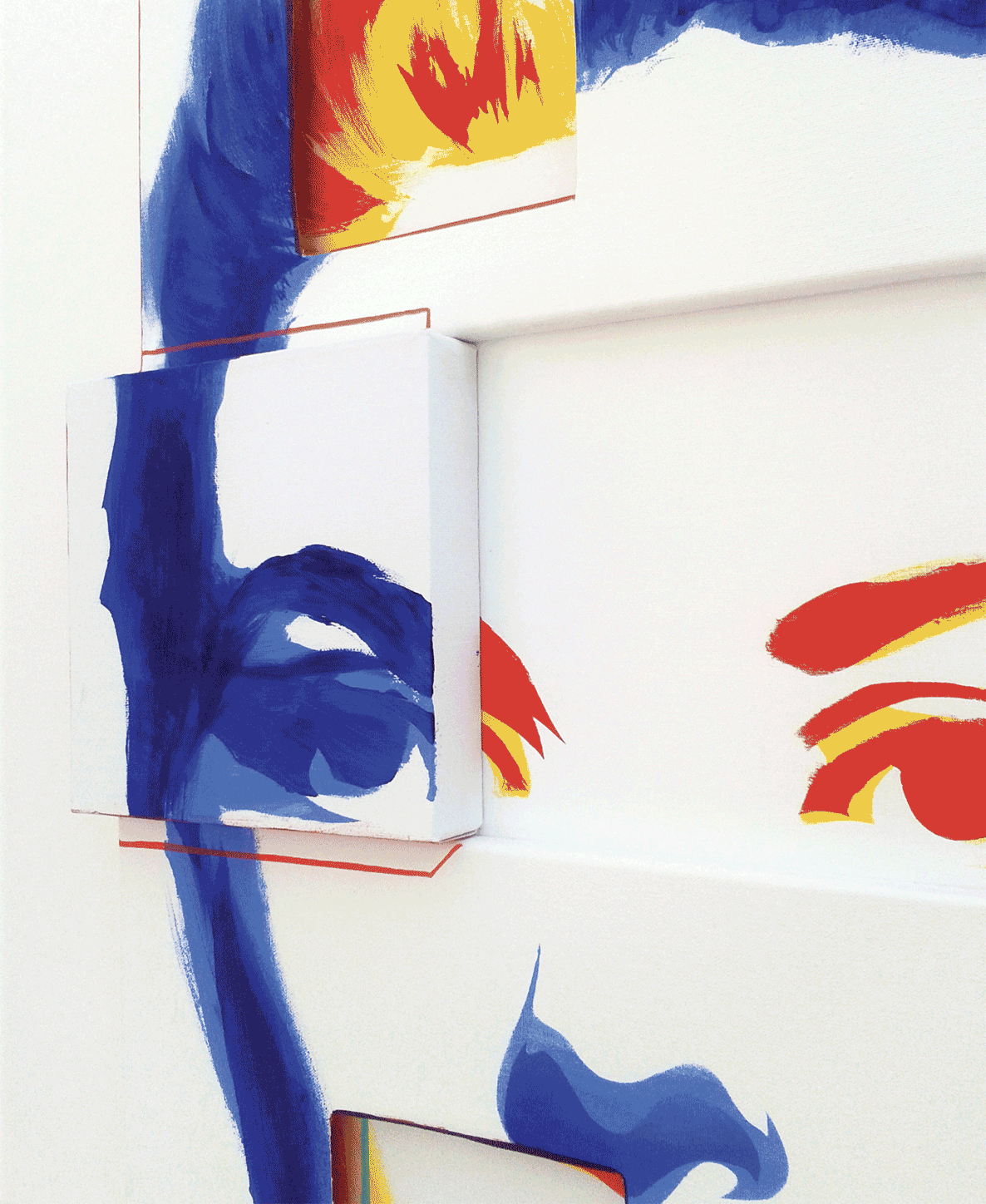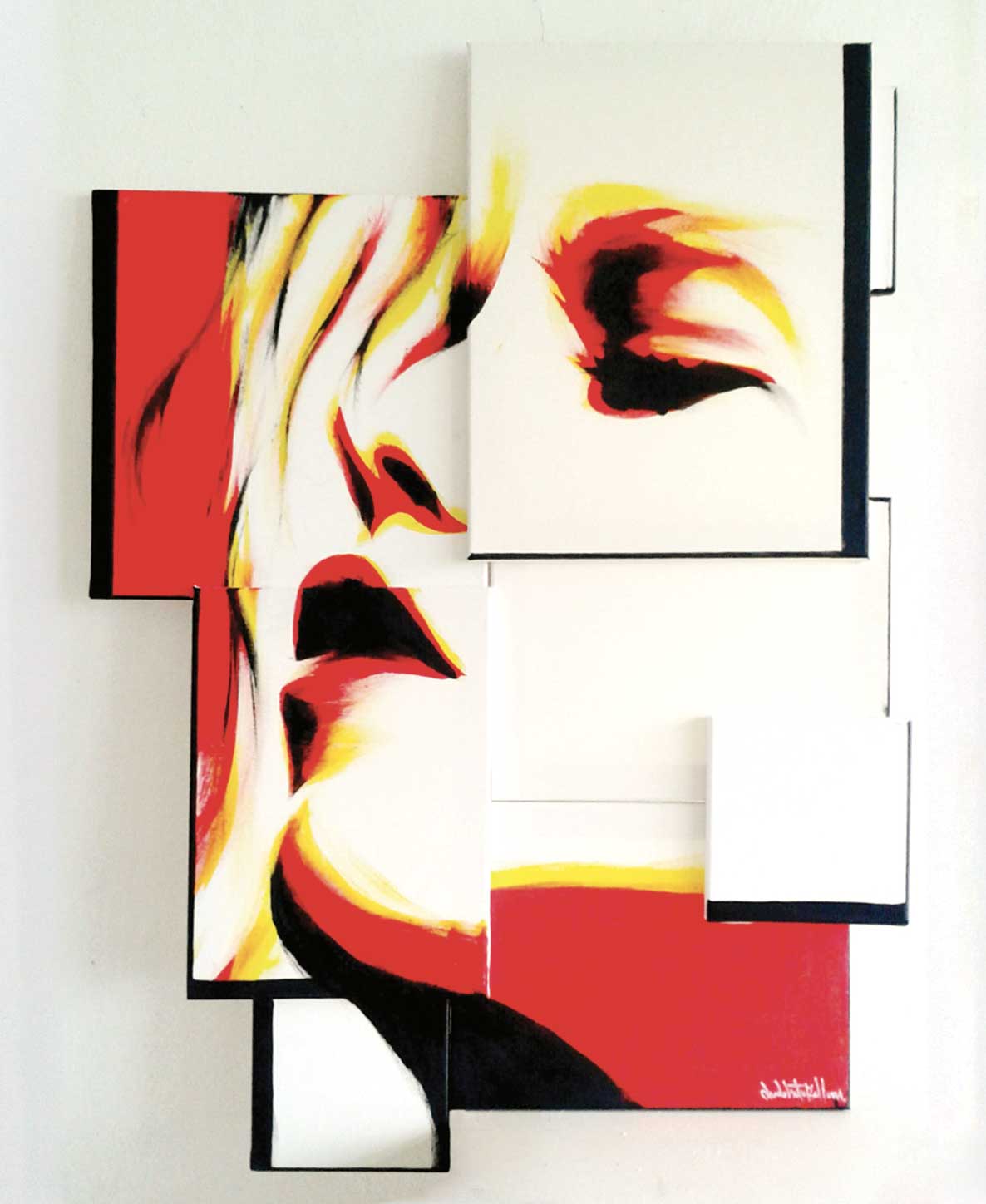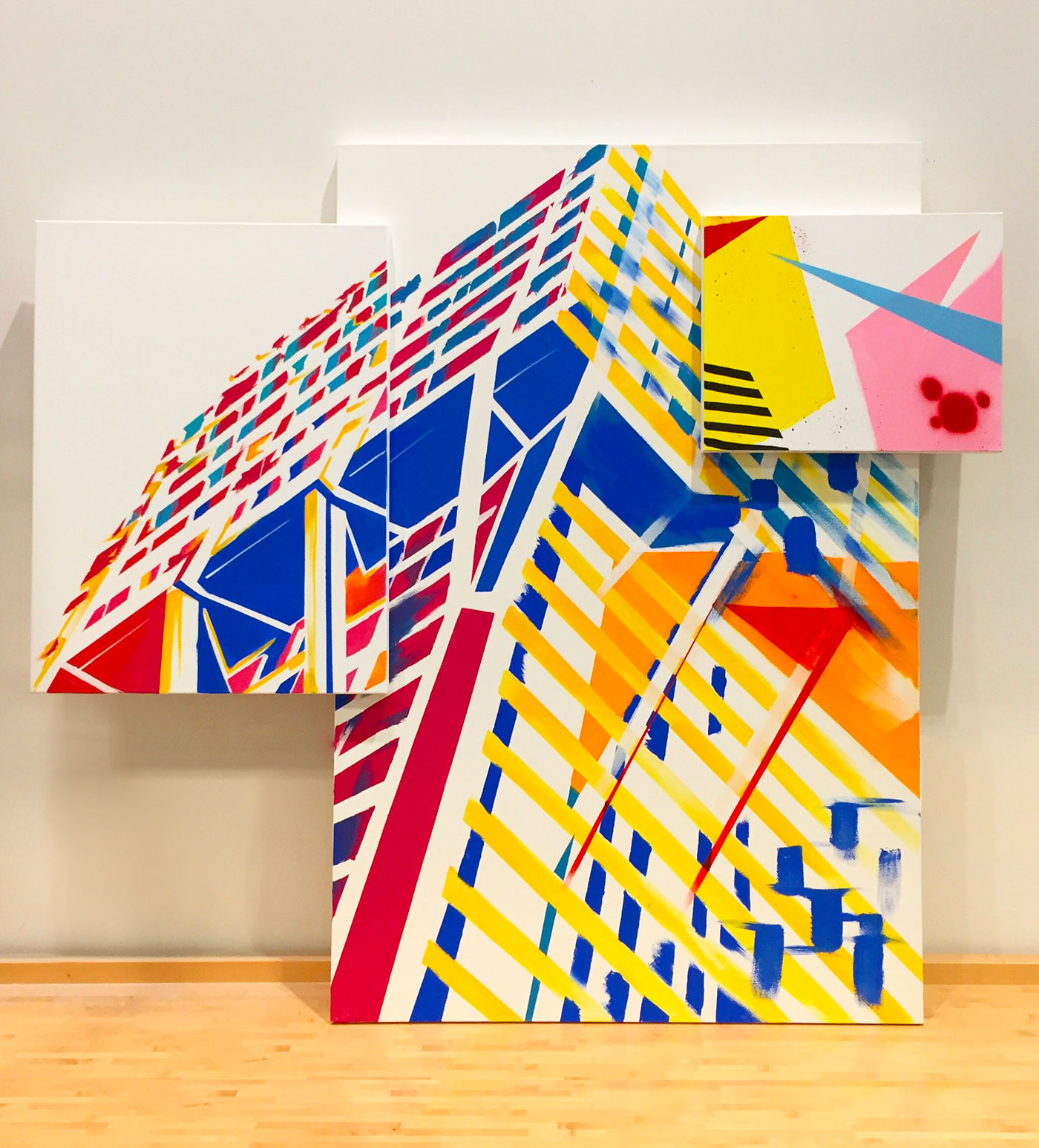 Torre Velasca – details
acrylic on canvas
2020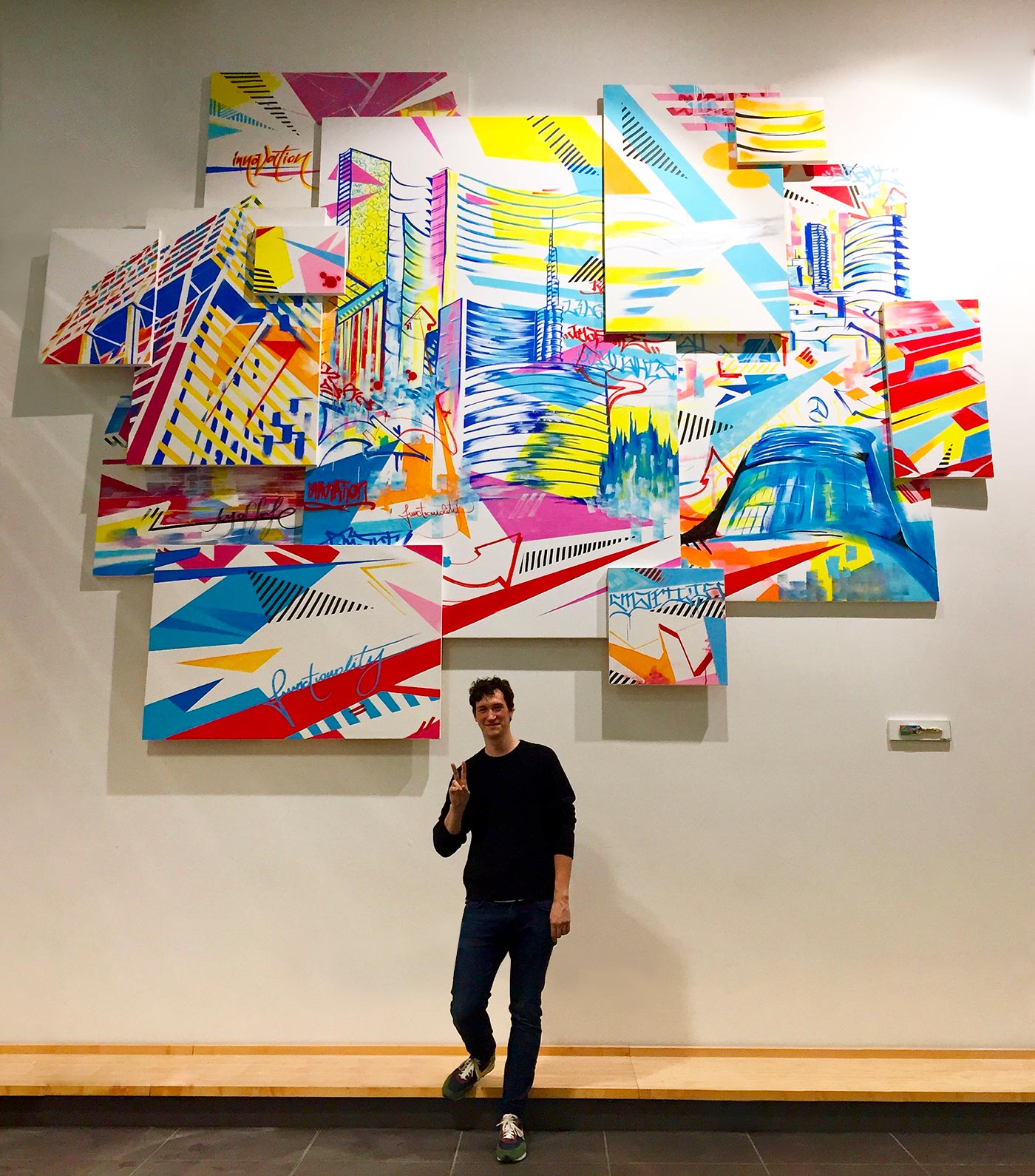 Future Futurism
Acrylic, spray and markers on different layers of canvas 507×375 cm
2020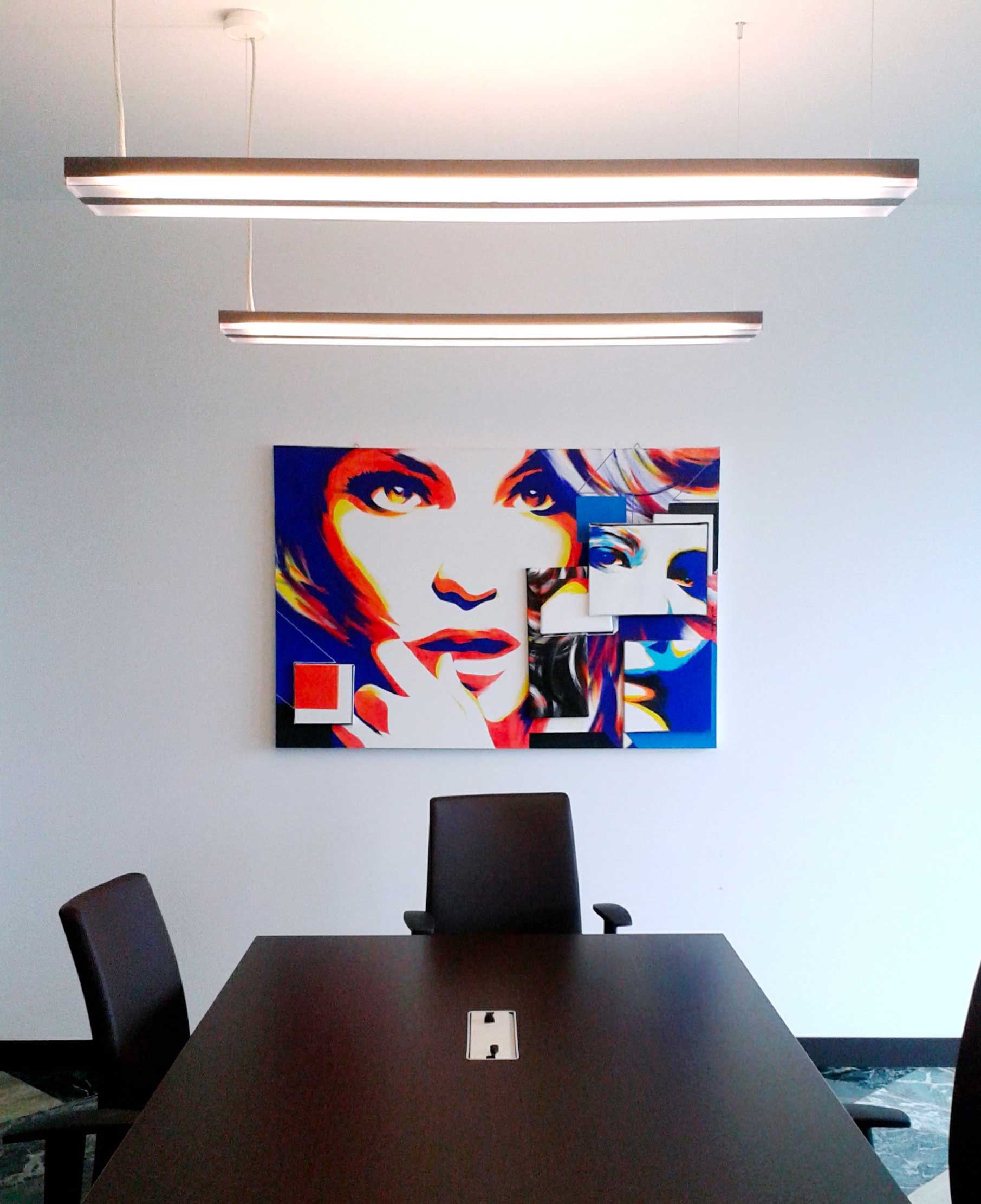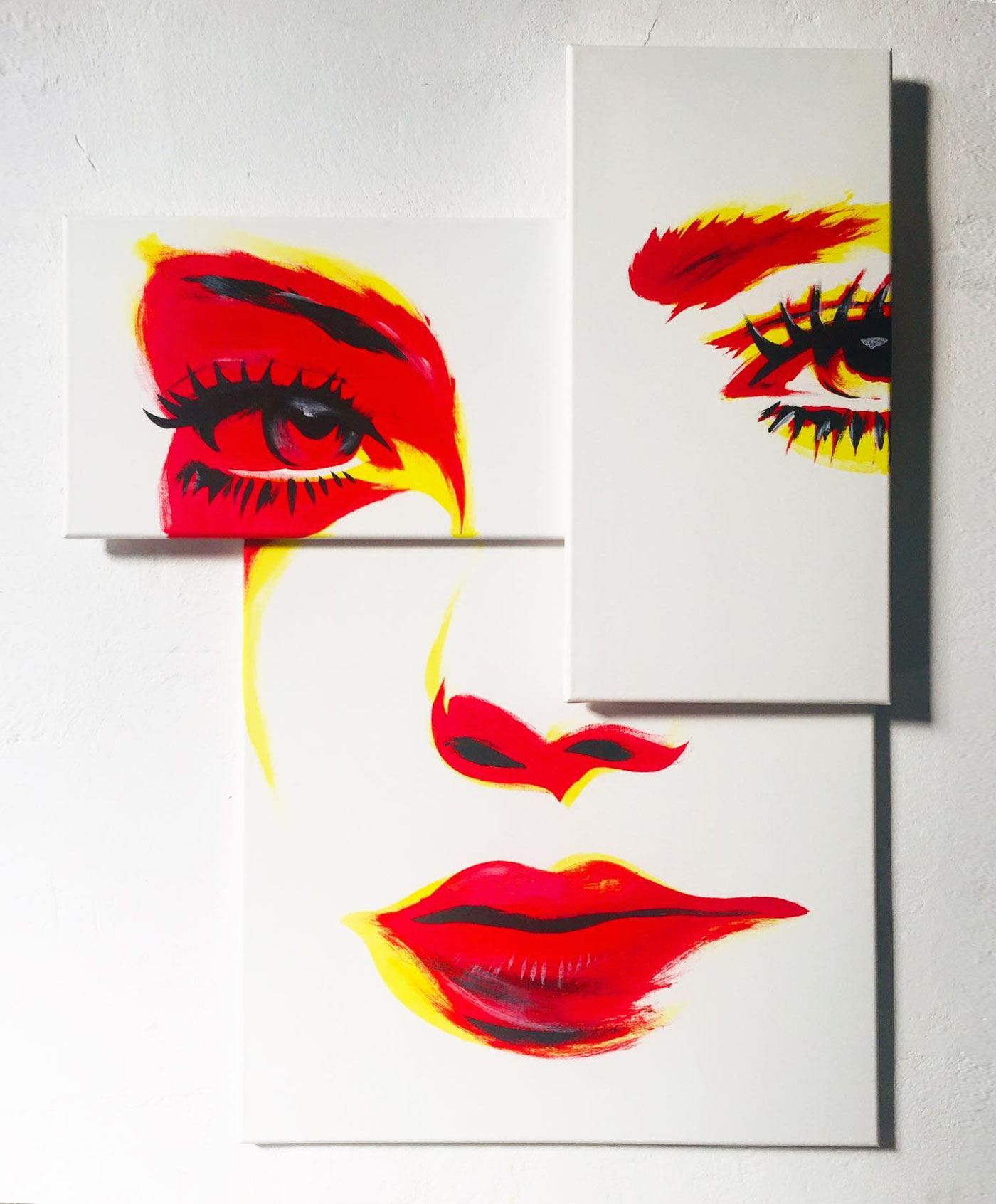 Blondie
acrylic on different layers of canvas 98x73cm
2019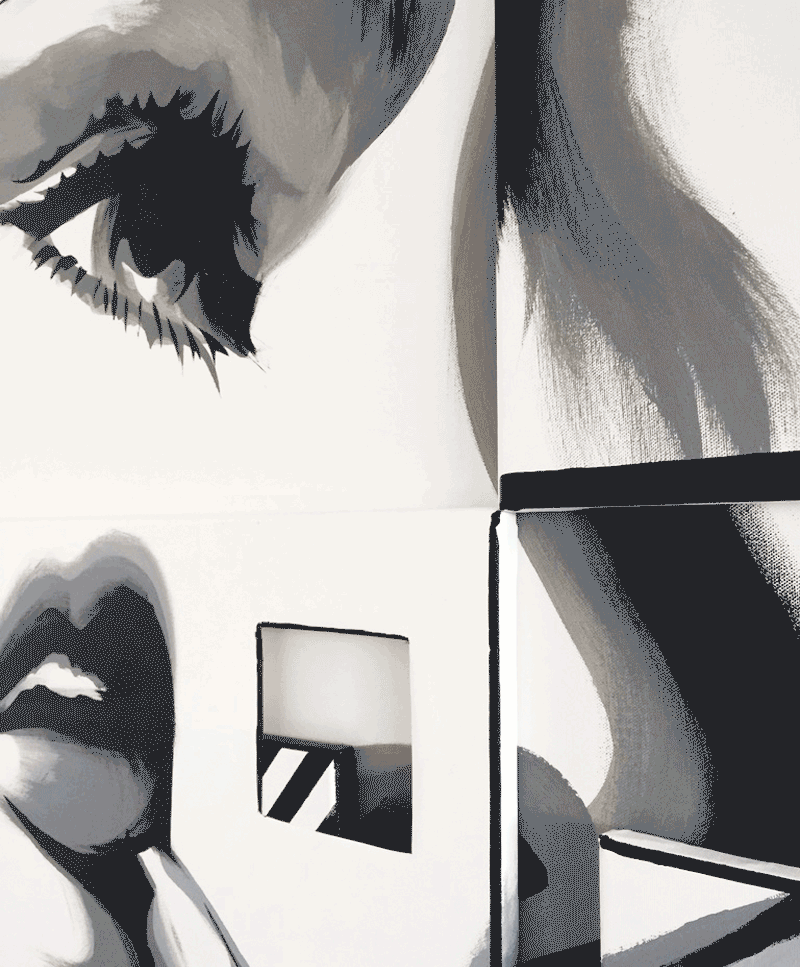 Temptation
Acrilyc and markers on different layers of canvas 106×76 cm
2017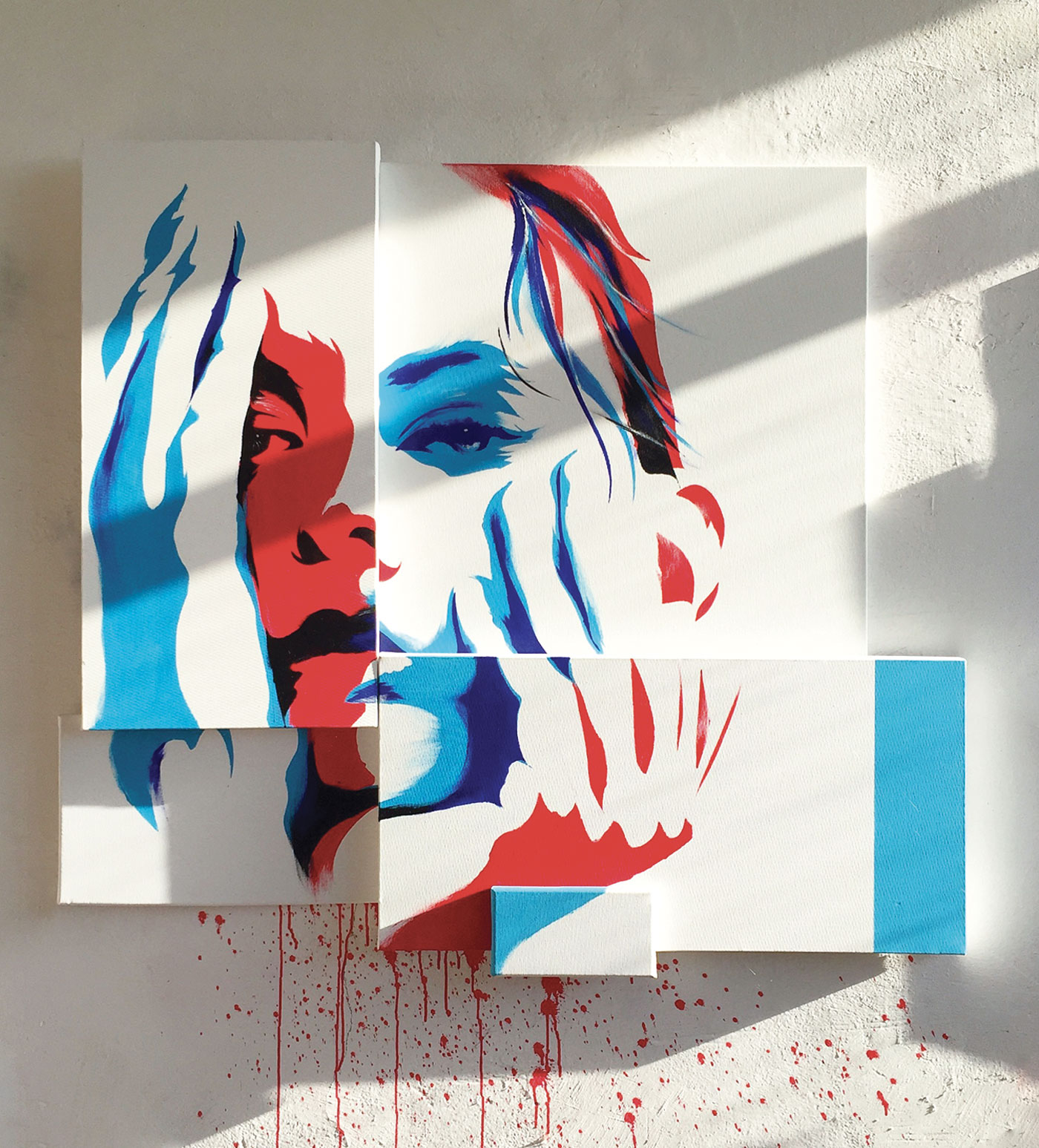 Re/blues
acrylic on different layers of canvas 103×125 cm
2016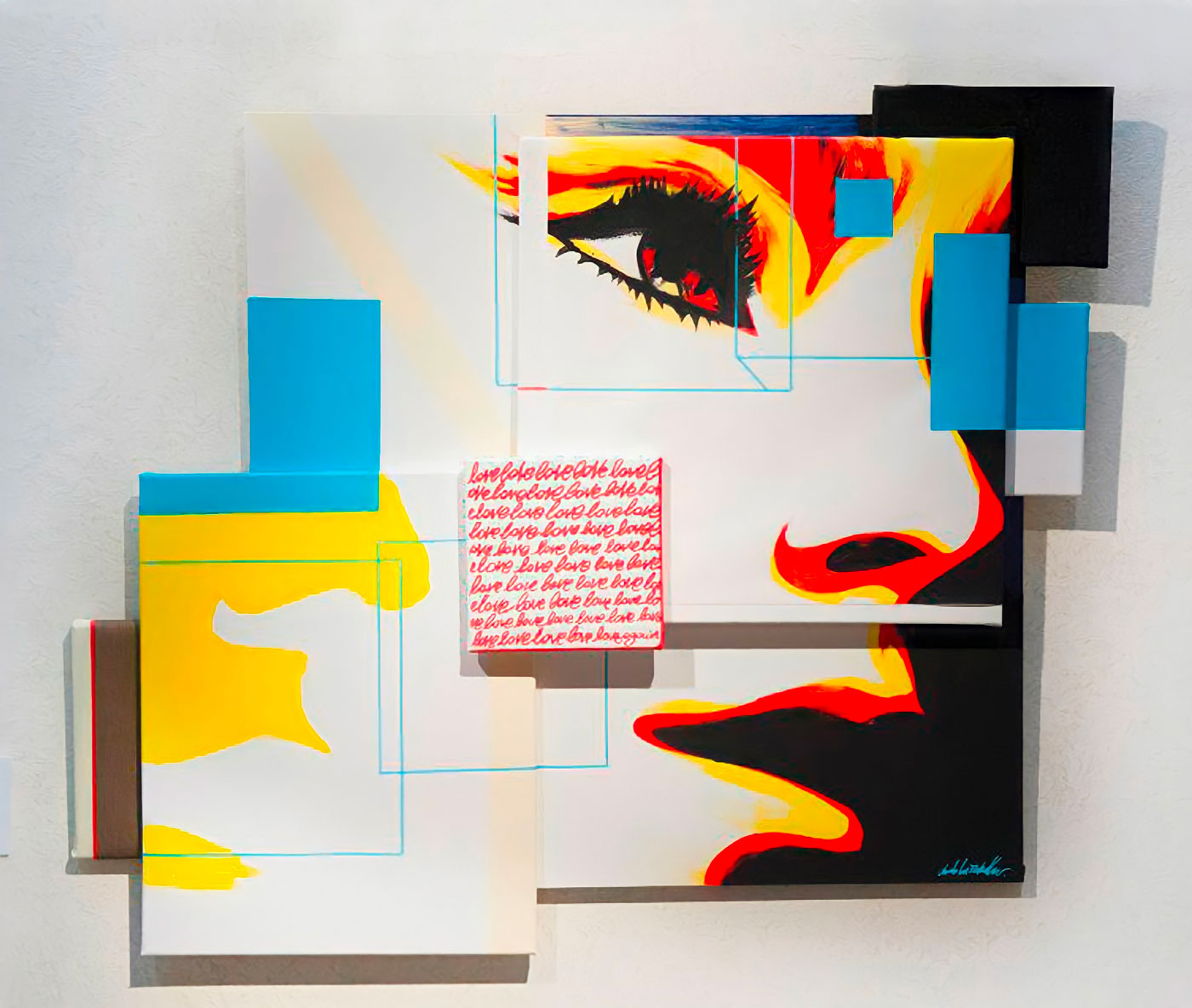 L. A.
acrylic, tempera and markers on different layers of canvas 110×90 cm
2013
The appearance of natural forms is changed while the reality remains constant "P. Mondrian"
acrylic, tempera and markers on different layers of canvas 100×150 cm
2013