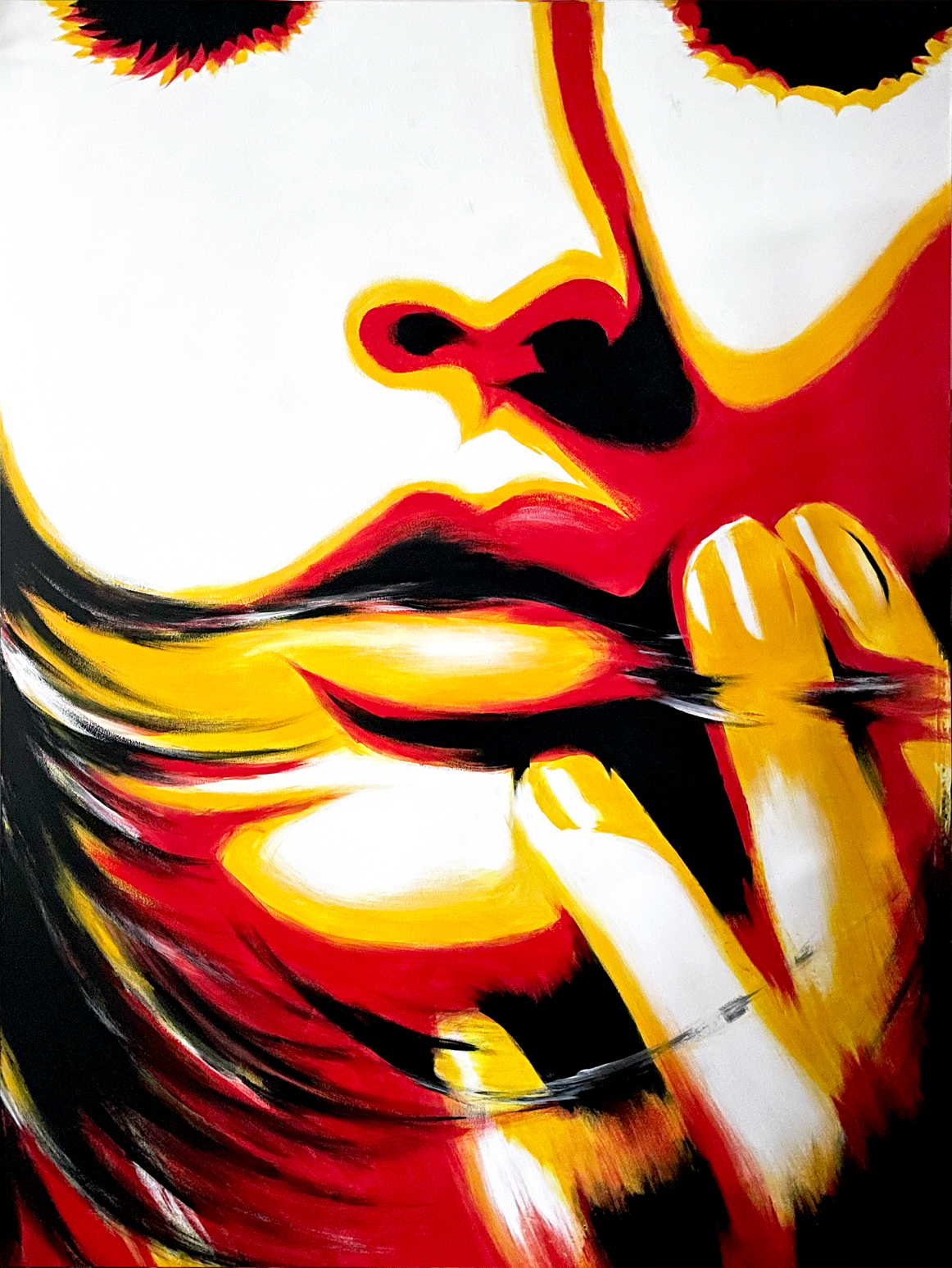 Sensual love Acrylic and tempera on canvas 160×250 cm
Breathless, suspended, distracted faces, celebrated a moment before the discovery of the soul.
In her paintings, immediate and passionate, the chromatic statements seek to capture the precision of a line, a stroke that unites the multifarious expressions of an inspiring muse. A sudden glow, "pop and New Yorkish," interrupts the predictable everyday representation: the emotional adventure is transported to the canvas scene. The shadows chase the line of the eyes that enhances the depth of the gaze, the light fades into the soft sensuality of the lips, the strands of hair tell of hands intertwining, nervously playing in the solids and voids of bodies. Testimony of an encounter. There is sign, there is tempera and acrylic, there are bright sheens and contrasting opacities. There is an expressive will that is both timid and arrogant, because the moment is elusive and that is precisely why the attempt to portray it is so damn magical and fascinating.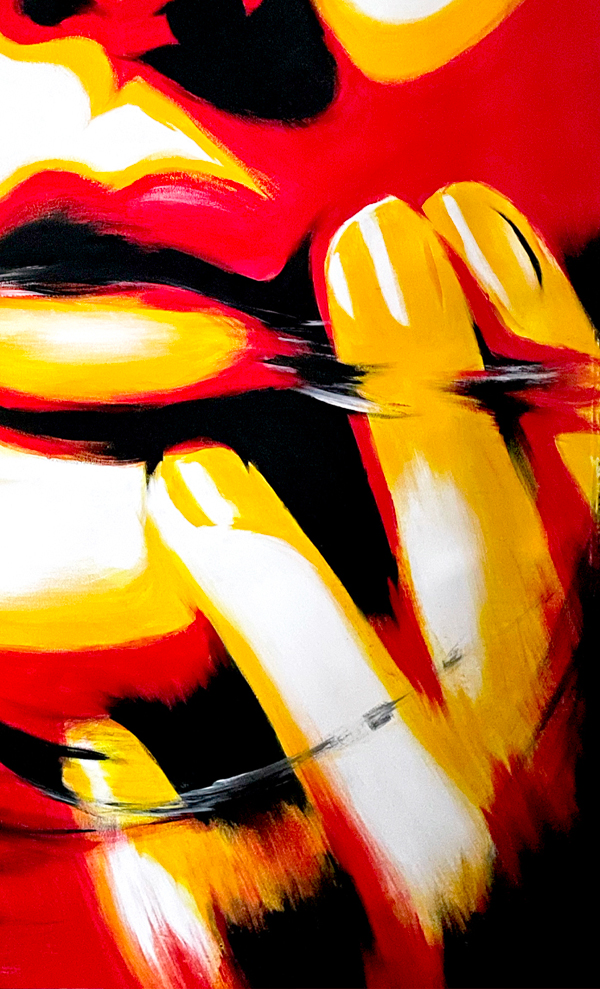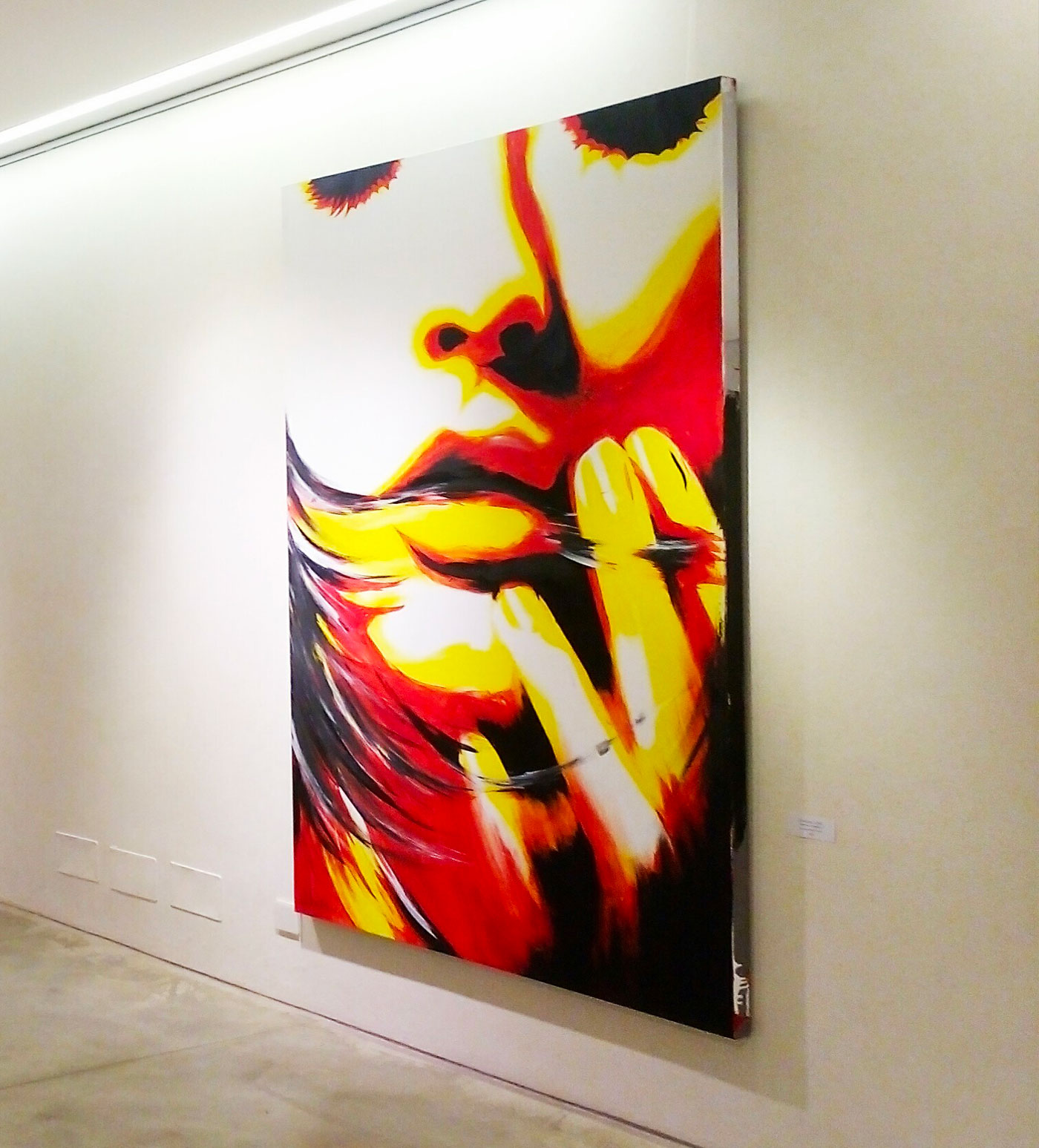 If you liked the artwork, please share it!