My art vibrates with colors and emotions.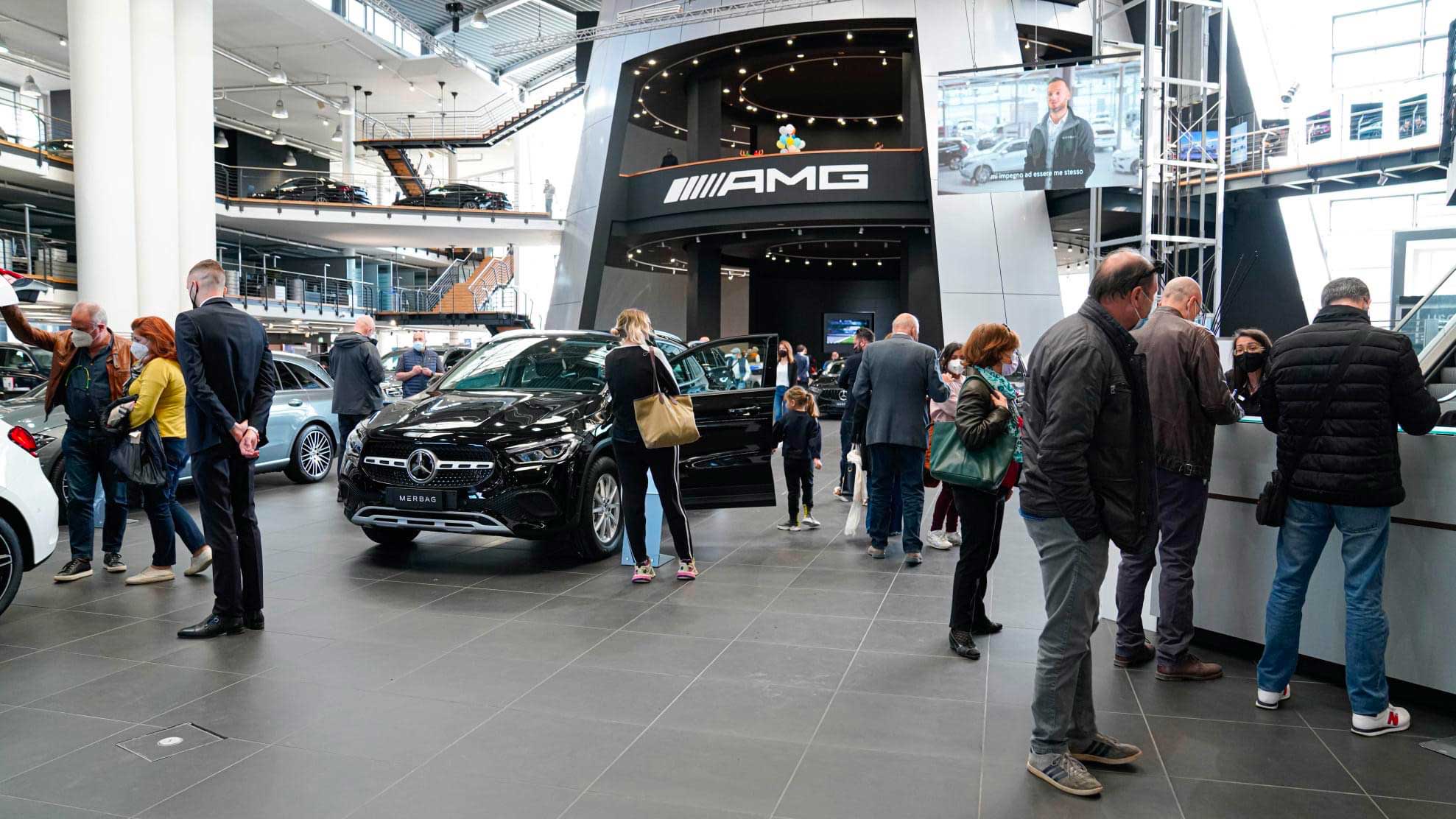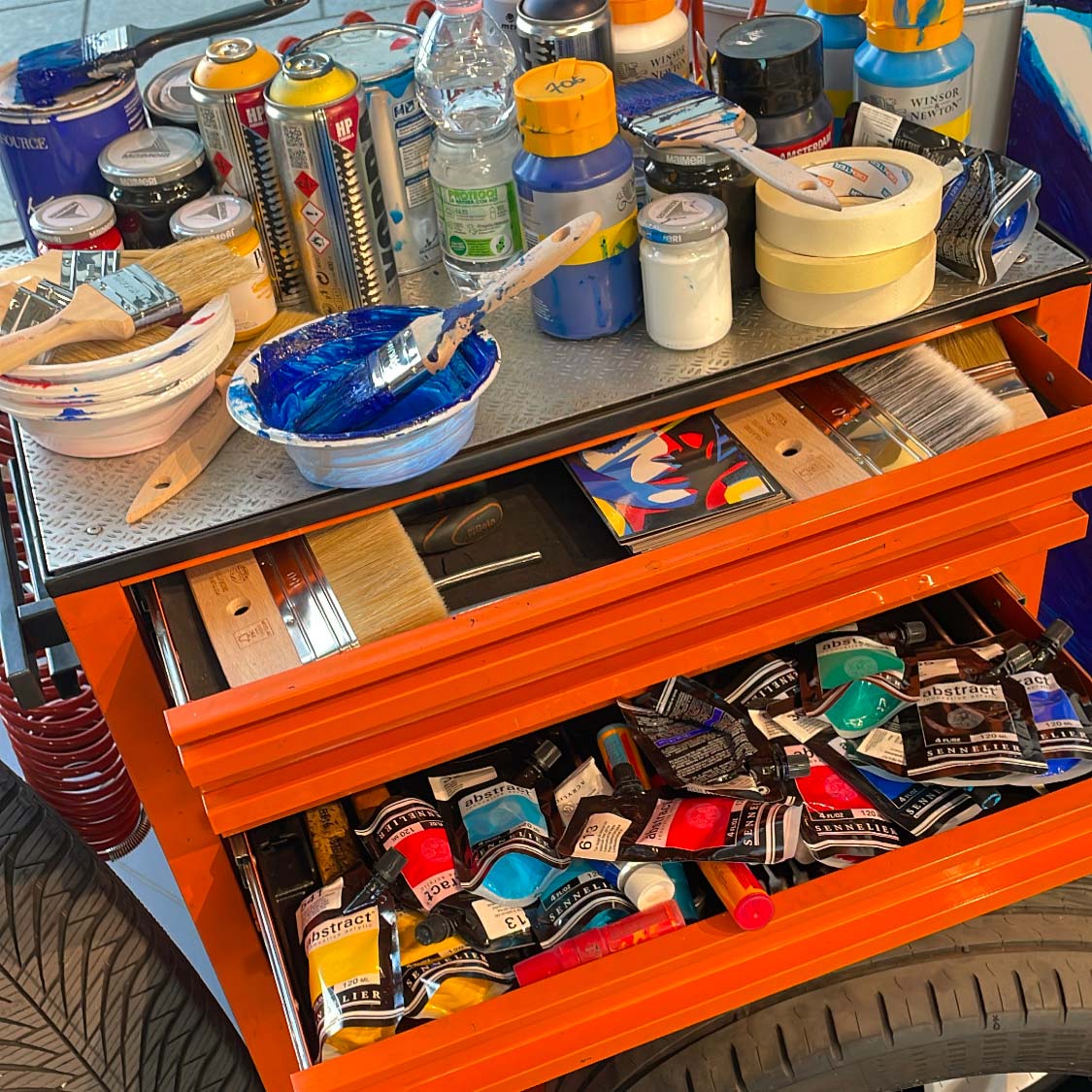 As true to the luxury brand as ever and now more environmentally friendly than ever, this work of art we created in collaboration with Mercedes is a quintessential representation of how true luxury doesn't have to come at the expense of the environment. Mercedes and art have been a perfect match for many years. And the new EQ electric cars are leading a revolution for the luxury car maker and redefining luxury by reducing their carbon footprint on the planet. This beautiful artwork captures this revolutionary style and elegance that Mercedes has always managed to maintain in many years of innovation.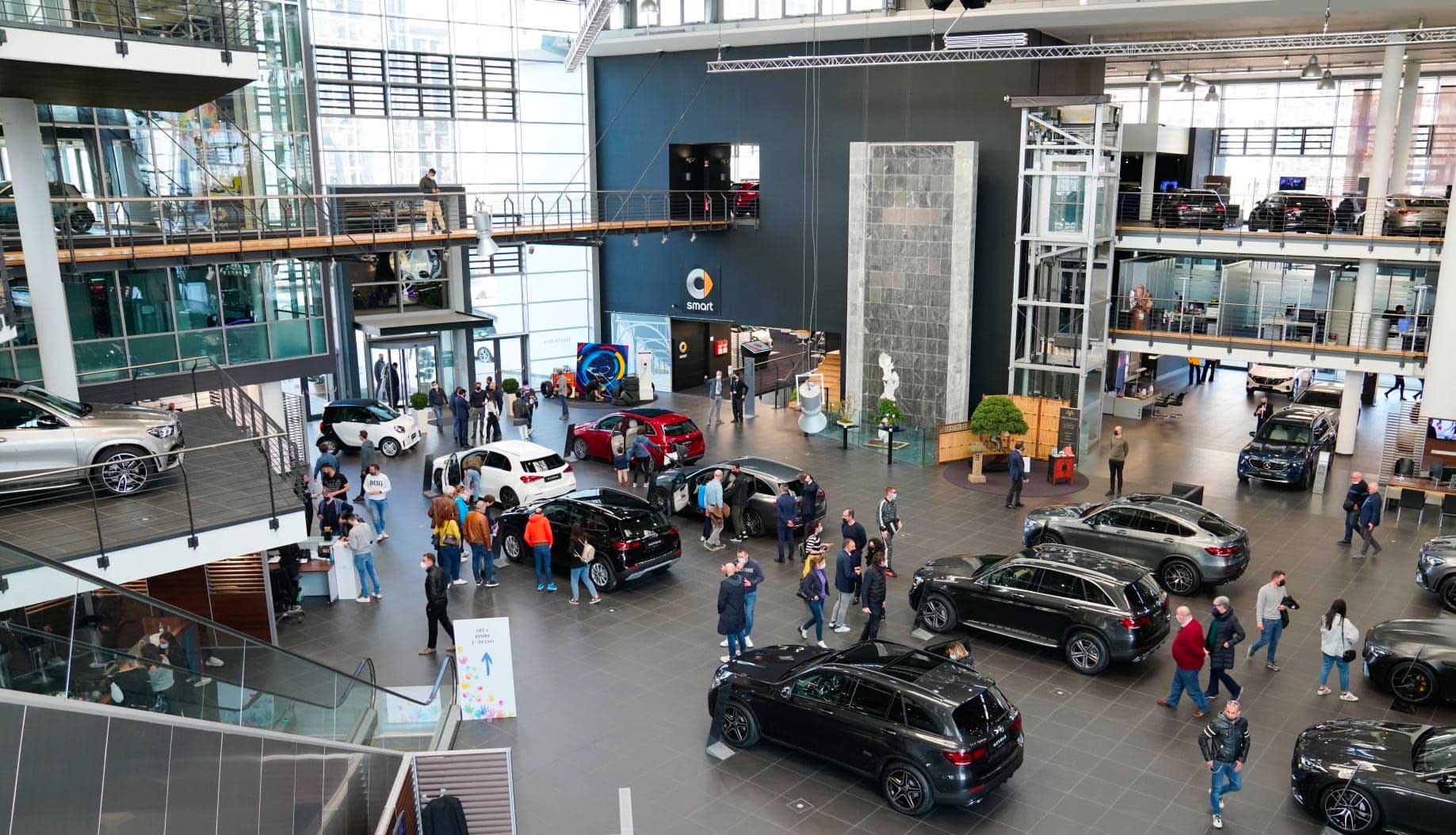 The bold and desirable style of these green cars is represented in this color palette. The mix of yellow, red, blue and black colors adds sophistication and boldness. Creating a more car-like feel and offering greater comfort, the new Mercedes A-Class is redefining luxury. The lightning bolts highlight the forward-thinking approach this timeless brand has taken to advance an evolution in the luxury car market without sacrificing those qualities that Mercedes cars are famous for: speed, quality and their ongoing pursuit of engineering excellence.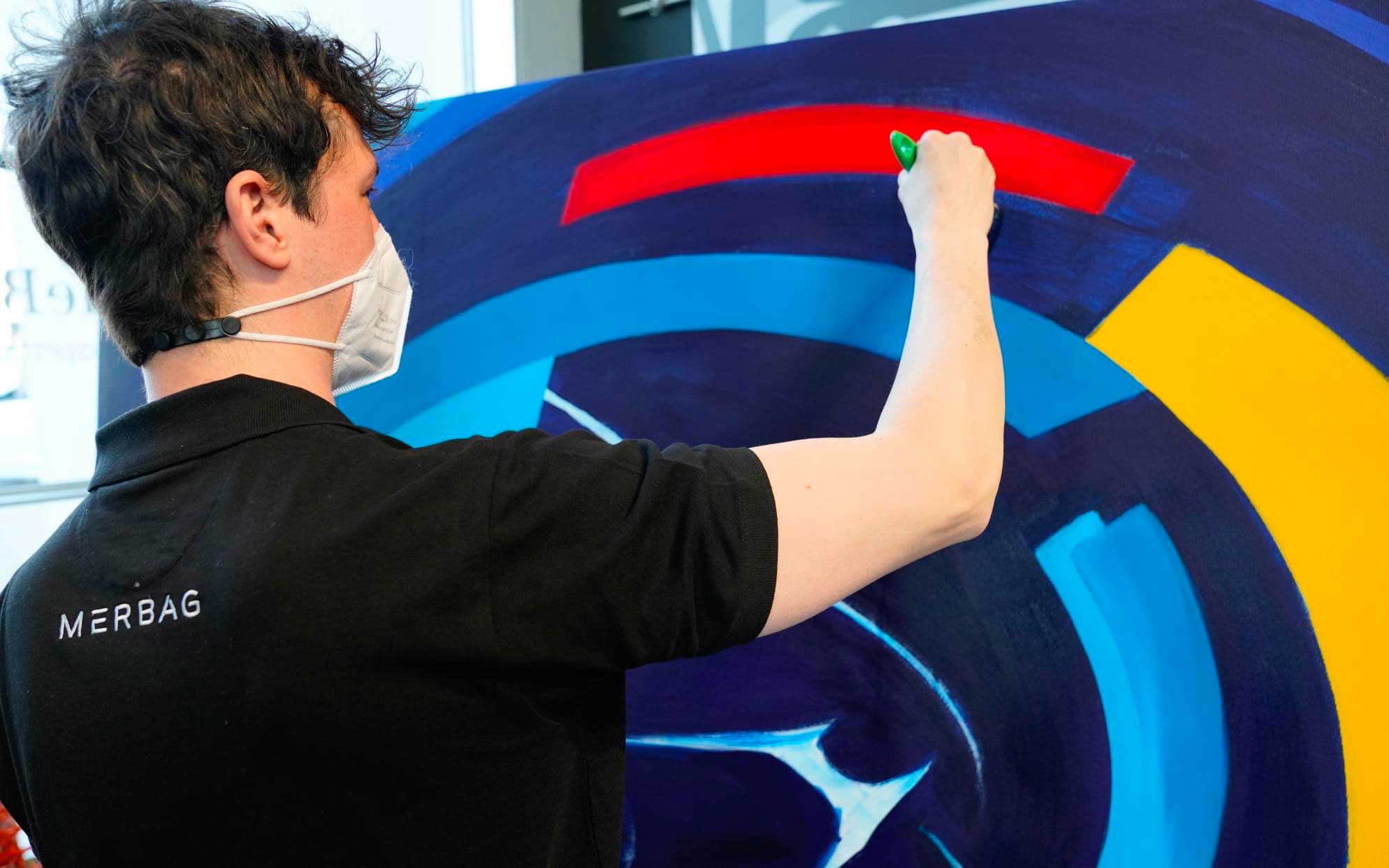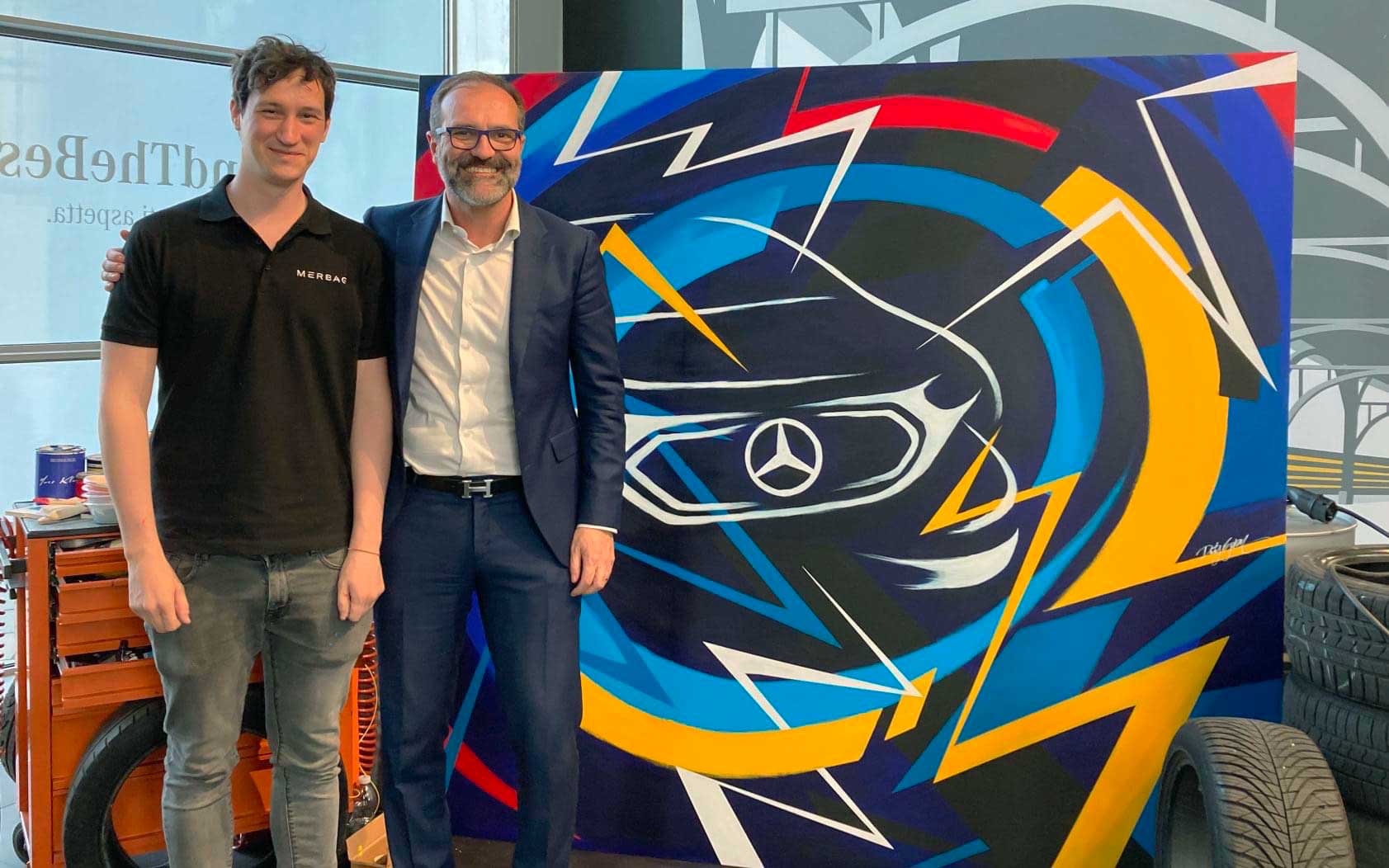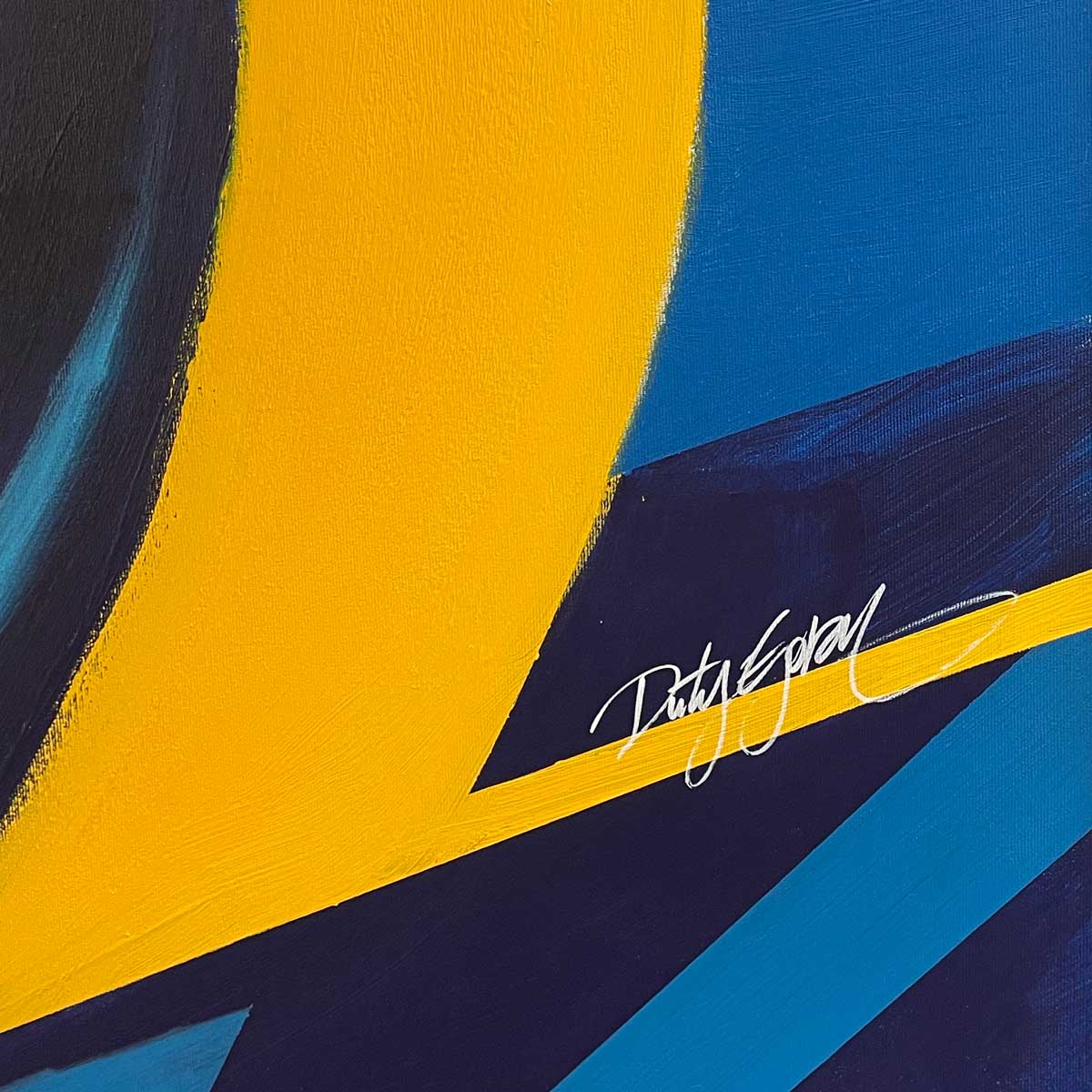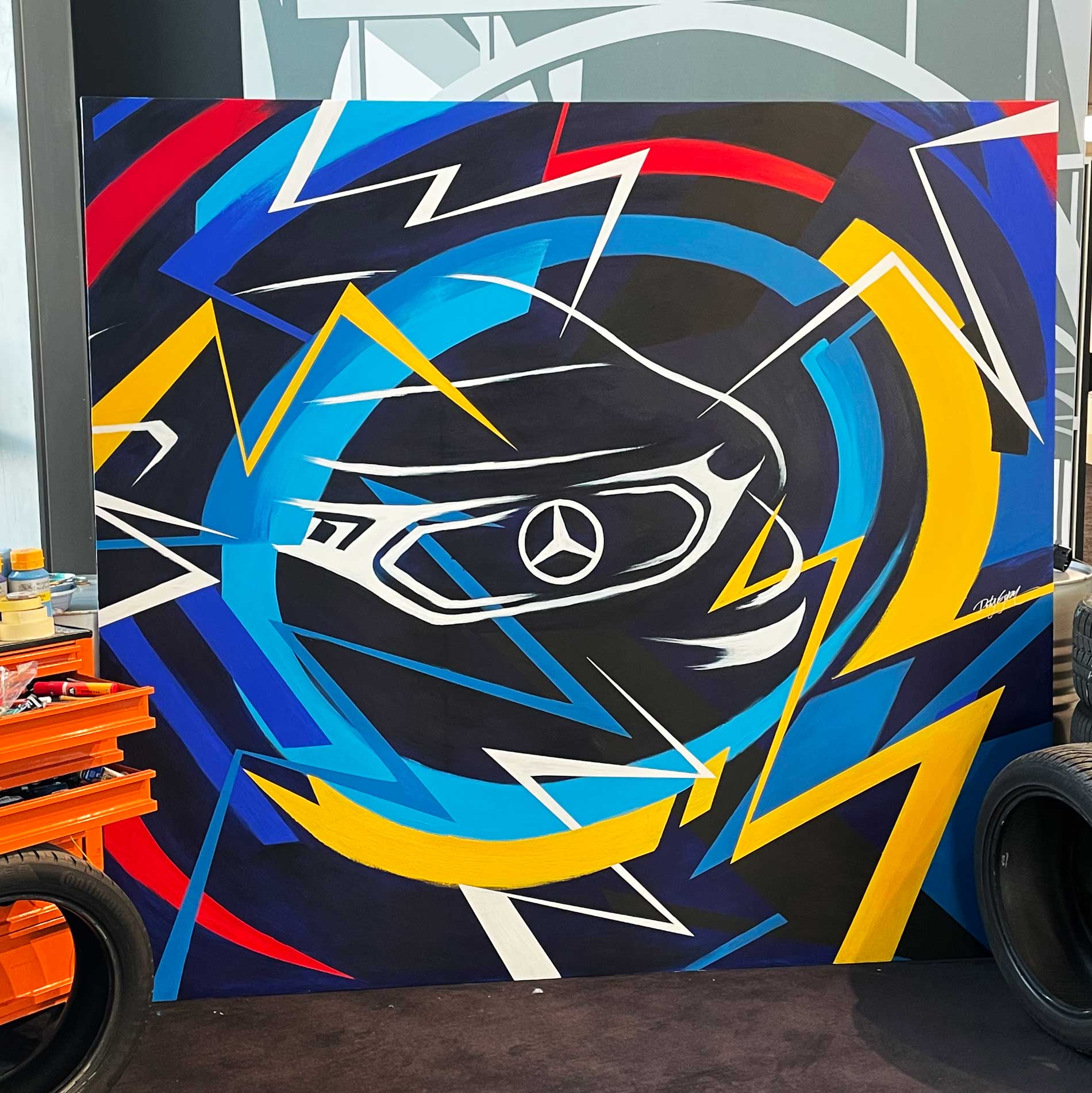 Electricity by DutyGorn 220×200 cm @ Merbag Milano, 2022