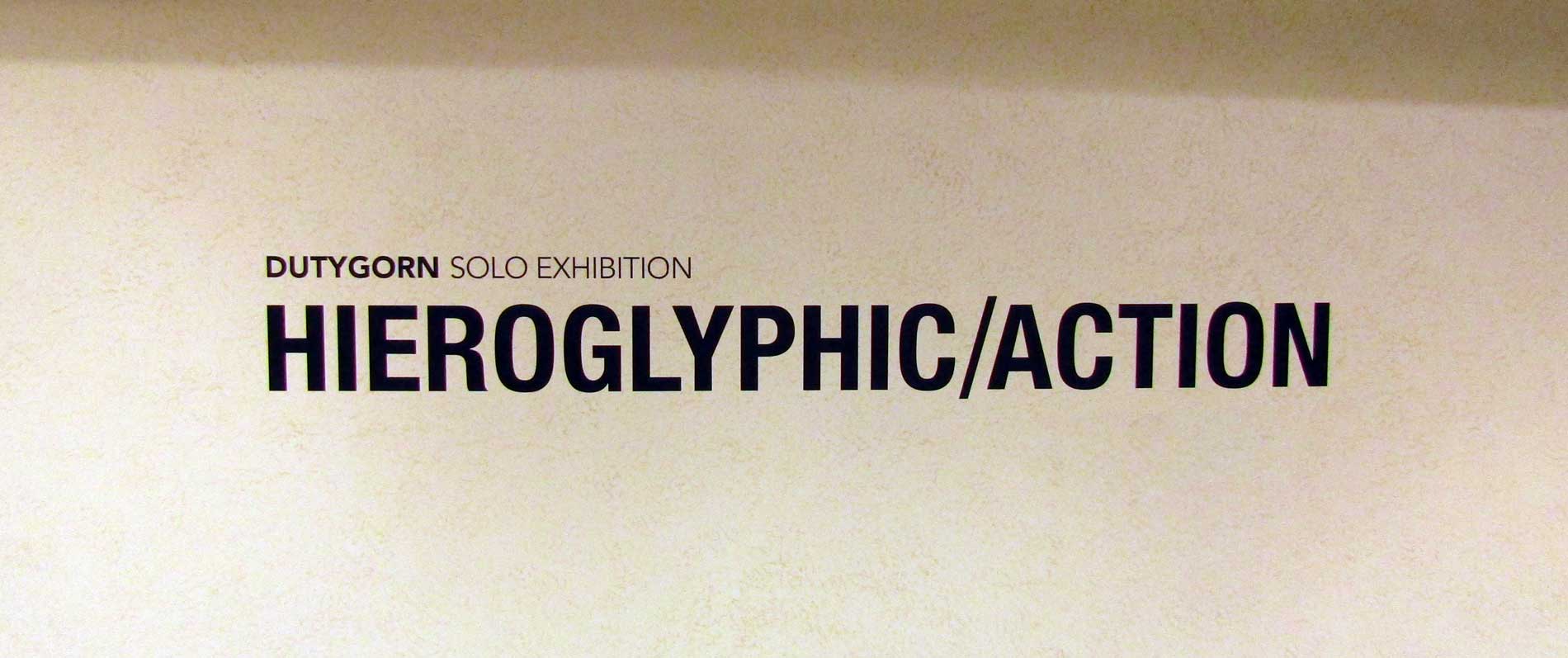 DutyGorn's solo exhibition
Edited by Mauro di Vito
April 12/21, 2016
IFD GALLERY
VIa Marco Polo, 4 – Milan

This exhibition invites the viewer to retrace the artist's entire research journey, characterized by a profound and intelligent reworking of the classics of our near past. In fact, his paintings combine various stylistic suggestions: from Pop Art to urban language, from Action Painting to calligraphy, from rationalist linearism to the Spatialist movement, creating an original and appealing language of great simplicity and easy comprehension.
Such language is developed on large decomposed surfaces, creating an effect of loss of control of the pictorial support, until it encroaches on the terrain of sculpture. Hence the title of the exhibition: Hieroglyphic/action, (hieroglyphic-action), which is the transformation of the image into sacred glyph, into icon, into calligraphic, ideogrammatic, minimal and signifying stroke. The action of the painterly gesture of abstraction in synthetic forms, traceable to the artist's virtuoso stroke, which fixes, etches and circumscribes the beauty of feminine and abstract forms in a rapid dance of the brush on the canvas.
By sabotaging the codes of contemporary painting and superimposing conglutinations and coalescences between canvases in a minimal and deconstructive palimpsest, DutyGorn achieves a poly[ecle]tic device,a conglomerate of great impact and sure visual permanence. The unprecedented body of work created by Guido DutyGorn, on the occasion of this solo exhibition, documents a vivid relationship of continuous innovation and reworking of the self, accompanying the viewer on an initiatory journey of meditation and freedom of growth.