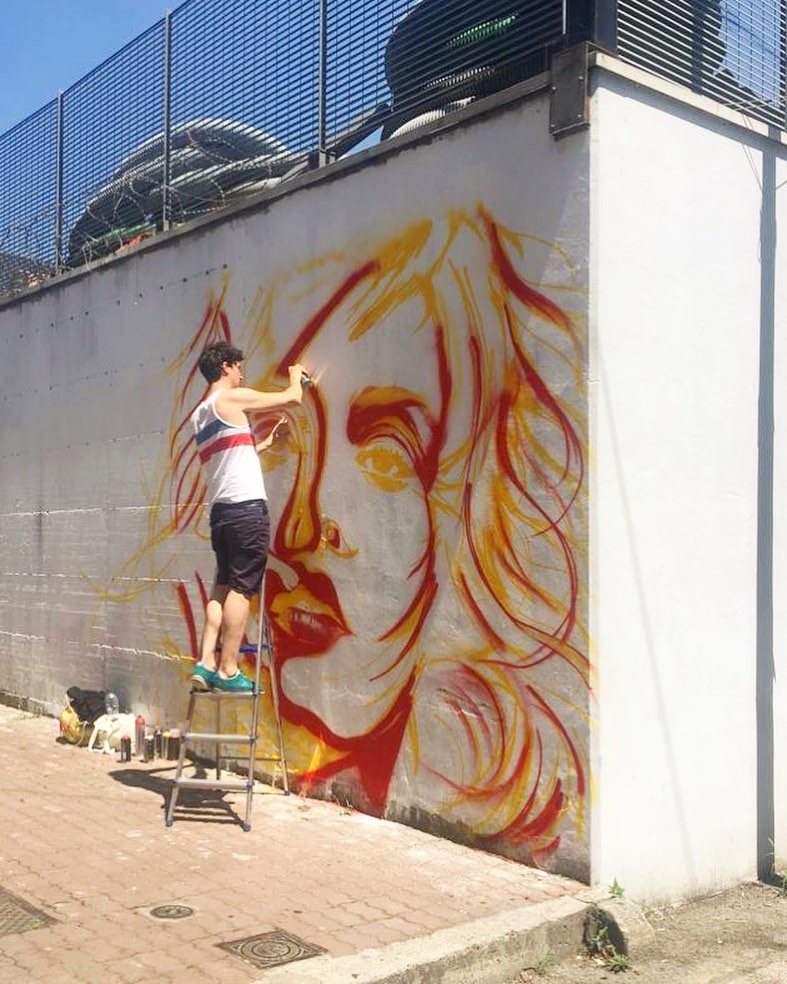 Creativity is a catalyst for positive transformation.
The Navigli is a neighborhood that has its roots in late antiquity. It was the waterfront district of the city of Milan, which together with Castello Sforzesco and Porta Ticinese formed a triangle that marked the core of medieval Milan. For decades it was synonymous with crime, poverty and urban decay, but today it is considered by many to be one of Italy's busiest neighborhoods.
Our challenge was to create an open-air gallery. This project was aimed at the public in the neighborhood who allowed us to paint the walls along the Naviglio, thus transforming an area in total neglect into an open-air gallery. After our intervention, this area is frequented by many tourists, and we receive requests from people who want to redevelop other areas. I translated my creative energy into bringing the wall to life using bright hues. The wall has become part of a Milan street art trail.